We are so sad to hear that our very good friend and talented artist Michael Blackmore has passed away.
A keen historian, Michael was much in demand as an illustrator of historic scenes, producing work for the likes of Blaenavon World Heritage Site, Brecon Beacons National Park, British Waterways, Canal & River Trust and best-selling author Alexander Cordell. His detailed studies bring to life forgotten locations that were once bustling centres of activity during the Industrial Revolution.
Born in Abergavenny, Michael was a self-taught artist, honing his skills first as an apprentice lithographer with a local printing firm, then as part of the map production unit in The School of Royal Military Survey during his national service. He had a lifelong love of steam trains, which often appear in his work, and a passion for industrial archaeology which led him to specialise in recreating scenes from the past.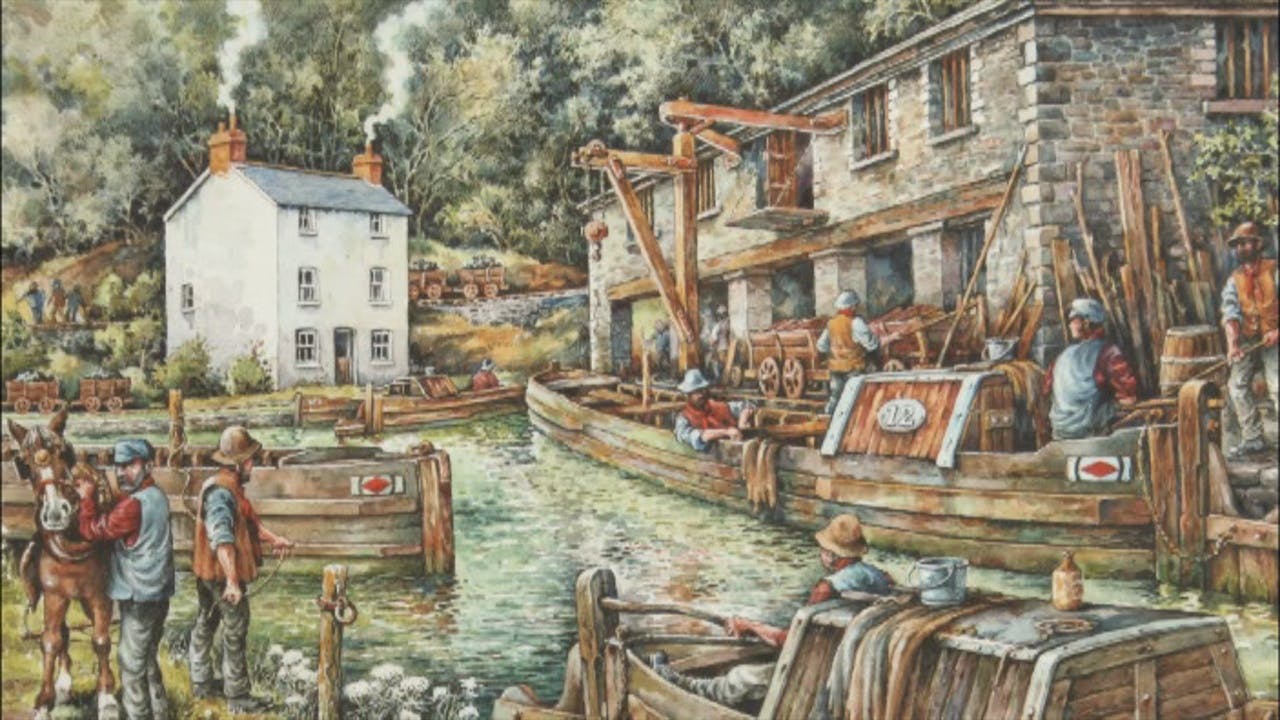 Attracted to his style some years ago, we began collecting Michael's works of the Monmouthshire & Brecon Canal. A friendship developed from there and we commissioned several new pieces including an illustration of Llanfoist Wharf which hangs proudly in our office. You'll also find prints of his work in our two holiday cottages. 
Then in 2012, prompted by the bicentenary of the opening of the canal, we teamed up with Michael to publish a book containing some forty illustrations of his beloved Mon & Brec through its two centuries of development. His painstaking research enabled him to produce detailed scenes depicting the scale of the engineering projects involved in the canal's construction, the decline of the waterway as steam locomotives offered a faster method of transportation, and the Mon & Brec's subsequent regeneration as a tourism asset.
Michael will be sorely missed but his artist legacy will continue to inspire people.
Book your boat