On your next visit to the Monmouthshire & Brecon Canal, look out for the interpretation panels sited along the towpath. Featuring the detailed illustrations of the late Michael Blackmore, they tell the story of the canal's history, and form part of a project to provide information that will increase visitors' enjoyment. Once the project is complete later this year, there'll be panels spaced along the entire length of the waterway from the terminus at Brecon to Pontymoile, near Pontypool.
Unfortunately, Michael Blackmore passed away during the early stages of the project. However, suitable illustrations can be found amongst his extensive catalogue, and we have happily contributed royalty-free copies of the Blackmore images which we own – having been an avid collector of his work for some years.

Michael's ability to capture an historical Mon & Brec scene in all its detail, is unmatched. It was borne out of an intimate knowledge of the subject matter, married with an eye for detail that came from his experience of working as a lithographic printer.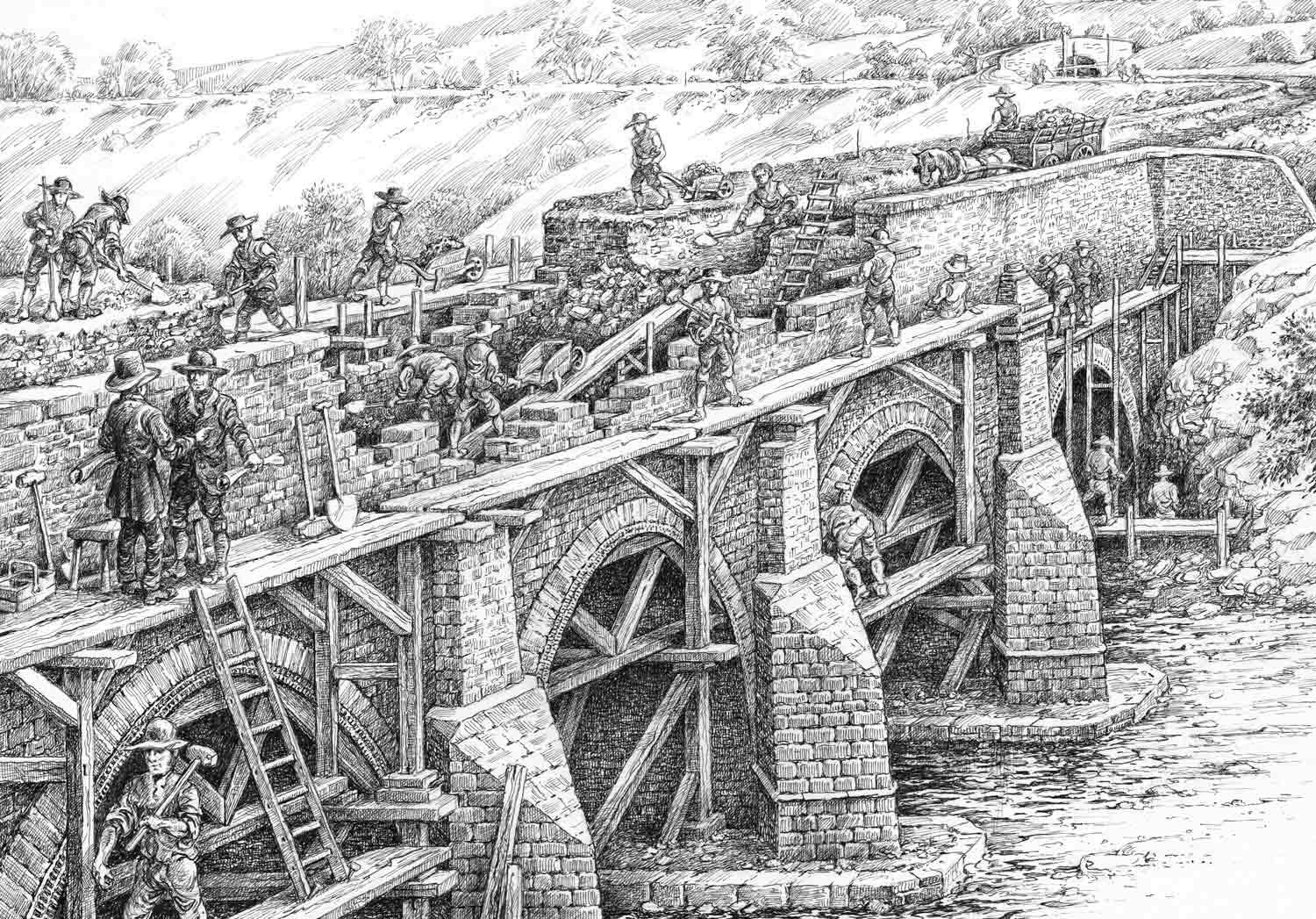 The panels that are already in place, between the villages of Gilwern and Llanfoist, depict the early days of the canal. Short extracts from the Canal Company minutes are included, to describe the nature, context and scale of the operation, as well as to introduce one of the central characters of the 'story' - canal engineer Thomas Dadford Jr. Find these panels at the following locations: Gilwern Car Park, Gilwern Basin, Govilon (Bridge 100) and Govilon Wharf (opposite Wharf House, near bridge 97).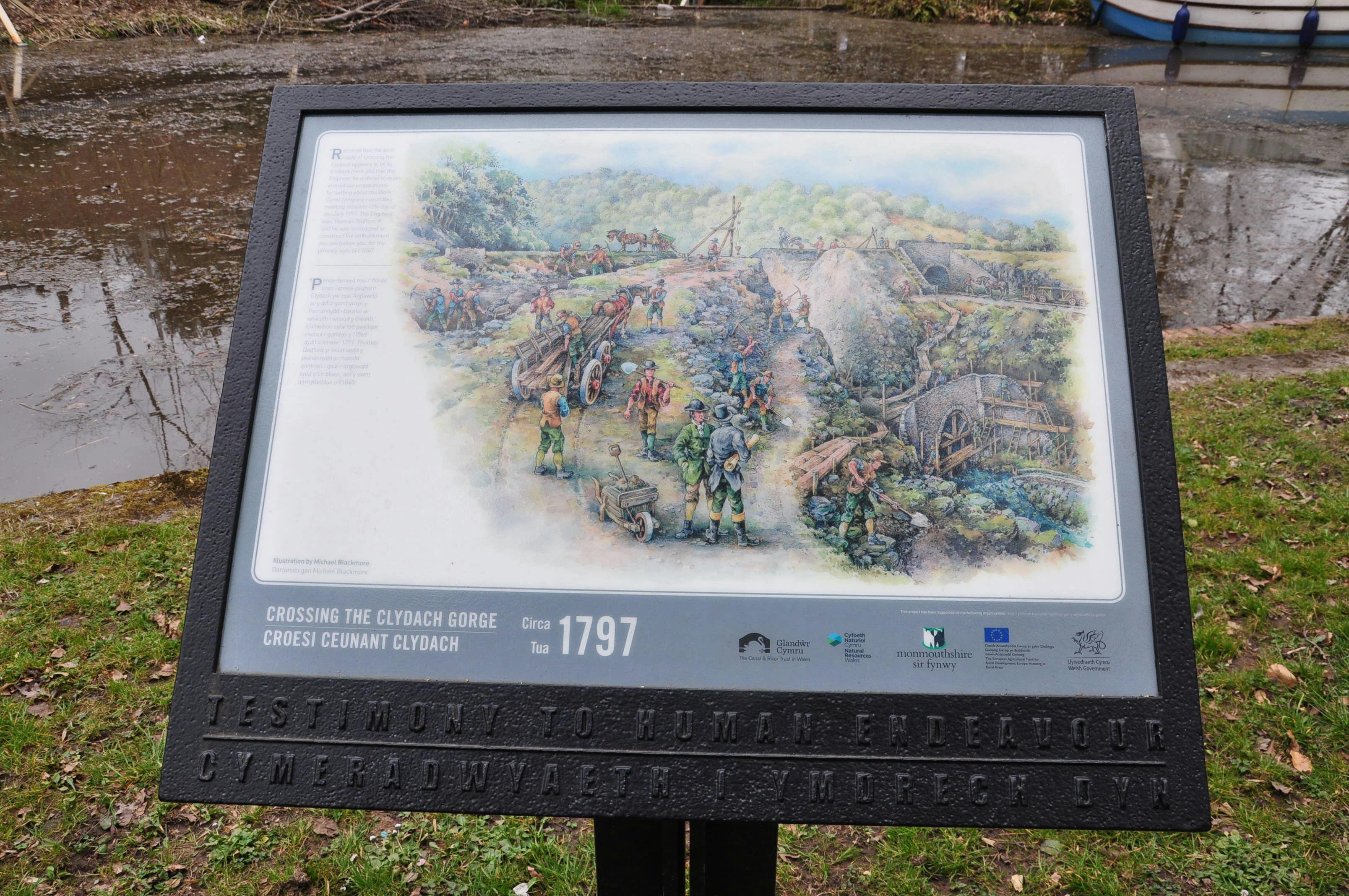 Panels are also planned for Watton Wharf tramway, Watton limekilns, Brynich aqueduct, Llangattock limekilns (near our boathouse), Talybont rail crossing, Ashford tunnel South, Llangynidr locks, Heron's Rest marina, Gilwern Basin, Llanfoist, Goytre Wharf and Pontymoile Basin.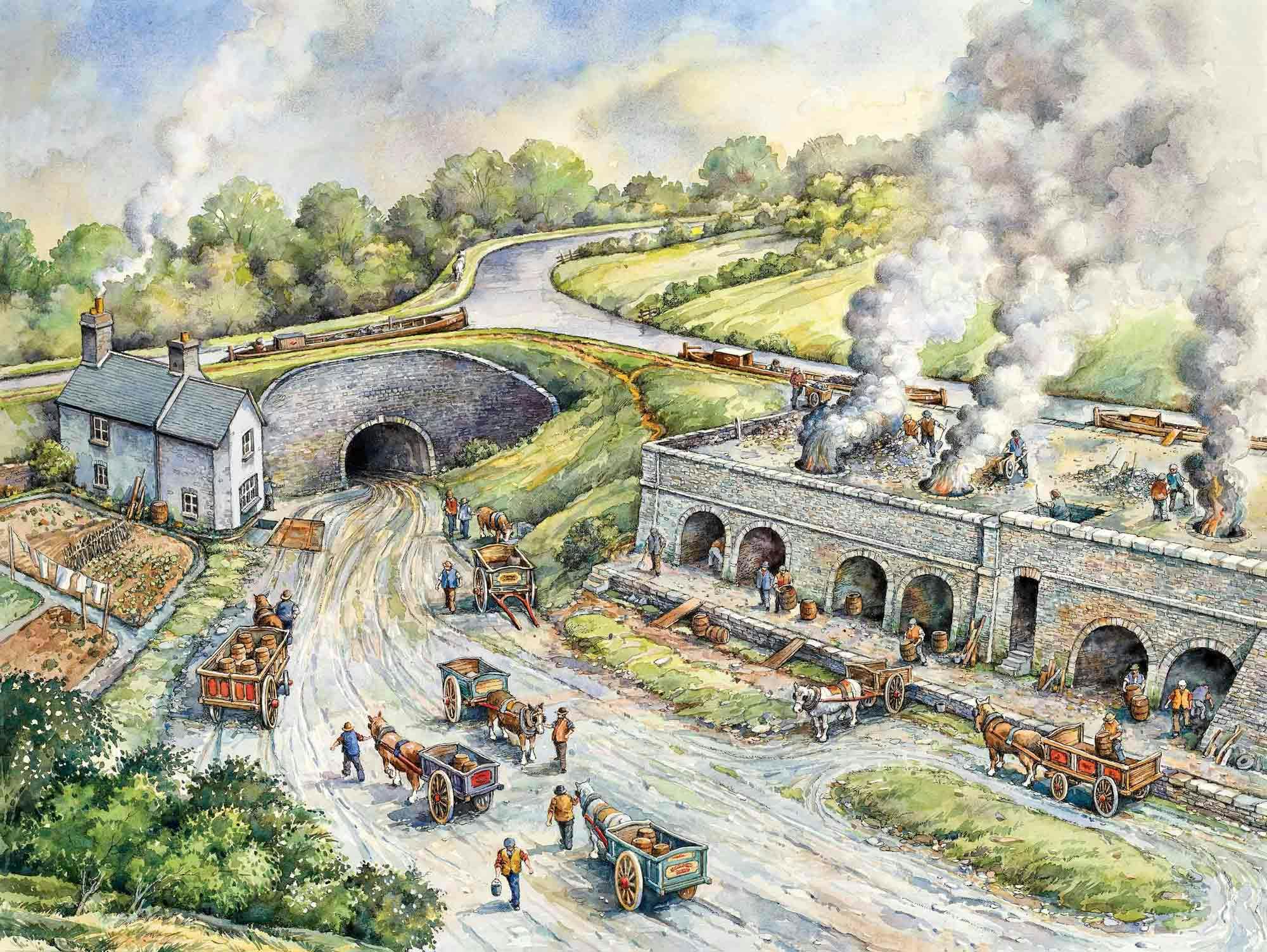 A number of specialist businesses are involved in this project, which is managed by Gareth Kiddie Associates. The panels were designed by Girl & Boy Studio and manufactured by Pryorsign, while local blacksmith Peter Downey created the bespoke plinths. The project was commissioned by the Canal & River Trust working in partnership with Brecon Beacons National Park, with grants from the Sustainable Development Fund and the Heritage Lottery Fund.
You'll find more Michael Blackmore illustrations at our boathouse, on our website and in the limited edition book we have produced.
Book your boat