As expected, our friend Father Christmas is having a pretty hectic time at the moment in the run-up to Christmas. Hundreds of excited children and eager parents are visiting him each day in magical Lapland. No doubt he's already looking forward to his annual summer break!
But just where in the world does Father Christmas go on holiday? We can let you into a secret - he cruises the Monmouthshire & Brecon Canal on one of our luxury narrowboats. He usually arrives in early summer wearing his favourite outfit, which always attracts a few bemused glances from other boaters and walkers on the towpath.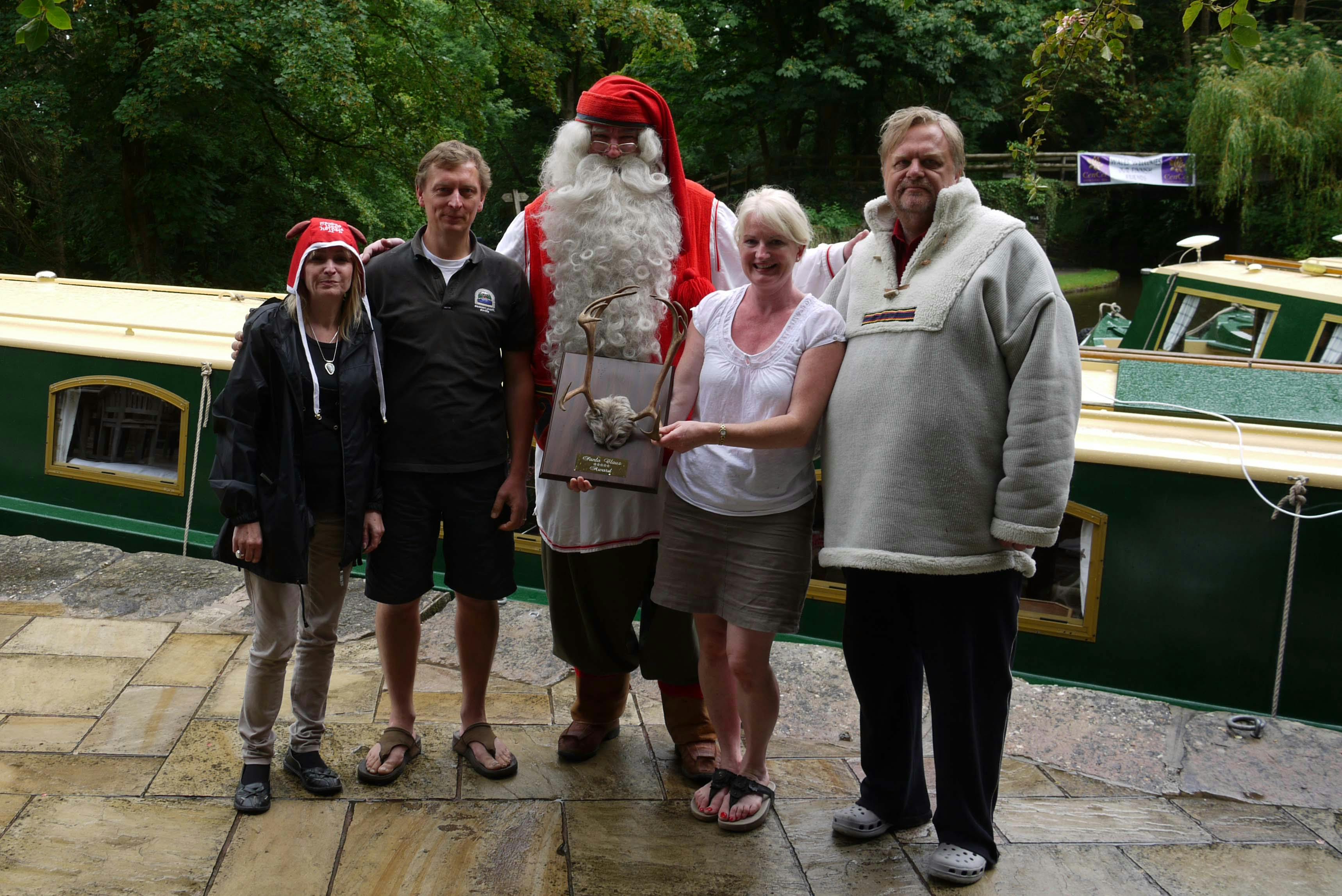 Along with his close friends from Lapland, Father Christmas has been visiting us for a number of years, and always leaves refreshed, ready for another busy December. The relaxed pace of life in the Brecon Beacons is a major attraction for them, along with the sumptuous beds, immaculate bathrooms and high-spec kitchens on our fleet of narrow boats.
Like all our loyal customers who've booked 50 or more nights with Beacon Park, he's just been invited back for a complimentary short break in one of our luxury cottages. So don't be surprised if you see a bearded man in a red suit relaxing on the canalside. Which cottage do you think he'll choose – Wharfinger's or Incline?
Book your boat