It's almost here... the third weekend in September when Abergavenny comes alive with thousands of people enjoying food and drink, and usually great weather, too. Here are some tips from the locals...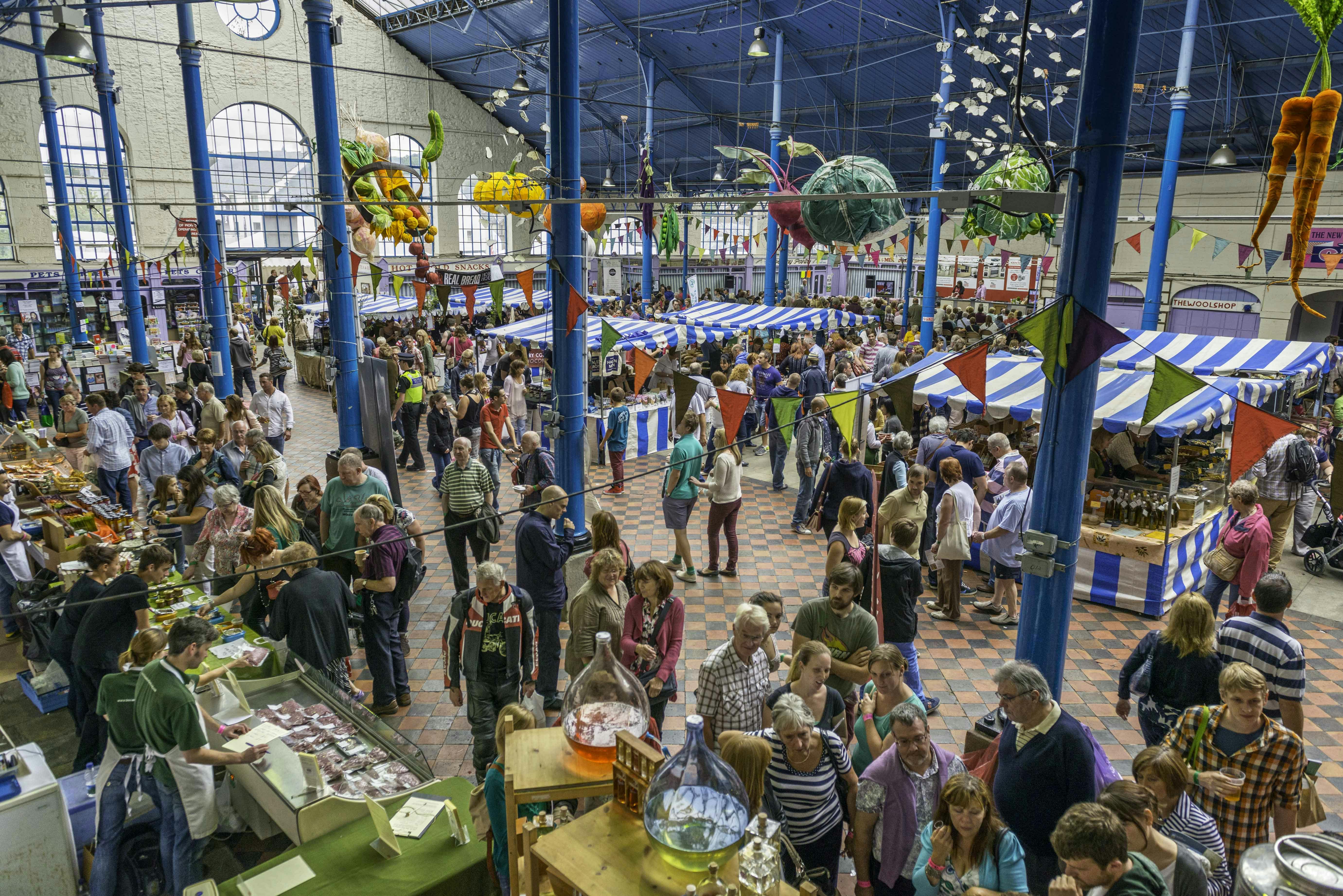 Inside the Victorian Market Hall © Crown copyright (2014) Visit Wales
1. Go to the Market Hall first
While there are plenty of other venues with food and drink suppliers and even the streets themselves are packed with bustling stalls, the Victorian Market Hall with the verdigris roof to its clock tower has something extra special. Look up and you'll see a spectacular art installation entitled 'Pigs and Garlands'. These colourful creations are the result of an annual collaboration between theatre designer Bettina Reeves, local arts organisation Arts Alive Wales and Abergavenny Food Festival.
At Arts Alive Wales' studio in nearby Crickhowell, Bettina has gathered the very best materials and inspired a team of up to 60 volunteers, who have lovingly built, stuffed, stitched and painted virtually non-stop for the past month. A mixture of professional artists, keen craftspeople and other community members aged between 16 and 80, they have grown in skill and ambition year on year since the Festival started in 1999.
If you get into the Market Hall early not only will you have the best choice of produce to choose from on the many stalls but you'll also be able to gaze upwards and admire these giant pigs without fear of being moved on by the crowds! If you do miss them, come back another day – these delightful creatures will be on display all year.
2. Get cooking
Buy a signed copy of your favourite cookbook so you'll have plenty of inspiration to spend time in the kitchen once you get home. The long list of authors who'll be in the Market Hall signing books this weekend includes chef Valentine Warner, River Cottage's Steven Lamb and wine critic Jancis Robinson.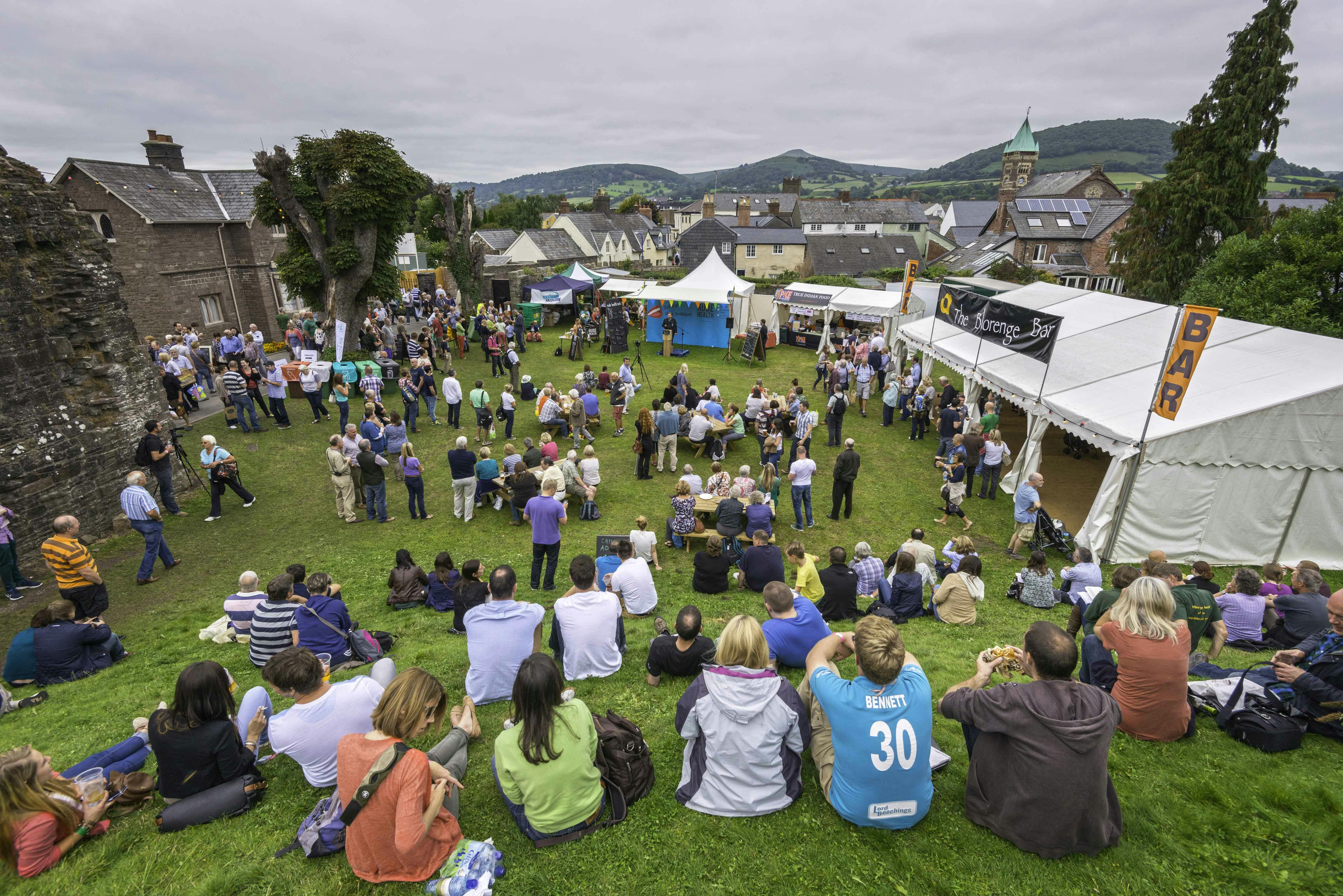 Plenty of space to chill out in Abergavenny Castle grounds © Crown copyright (2014) Visit Wales
3. To relax, head for the Castle
It's a beautiful grassy spot with views of the Blorenge mountain and a vast array of stalls selling food for you to eat right now (not take home with you). You'll be entertained by music in the covered Dome, enjoy the Rude Health Rants and the children have the chance to take part in cooking workshops or simply let off steam.
4. Round off Saturday at the Night Market
This is a first for Abergavenny Food Festival – a magical evening of laid-back music and super street food traders in Lower Brewery Yard, behind the Market Hall. Sounds like a great place to spend a few hours with friends. Check it out!
5. Pace yourself
Though it can feel very frenetic at times, it's not a race. There's an endless variety of things to eat and drink all weekend long so don't gorge on the first lovely dish you see. Eat small and often may be good advice or you'll be too full before you've experienced half the Festival. Also remember that before long you can be carrying around lots of goodies to take home, and a heavy bag takes its toll. If you ask politely, some stall holders will keep items you've purchased for collection at the end of the day. But don't forget to go back and collect them. Keep the map handy!
View of Abergavenny from the Blorenge with the Skirrid Fawr in the distance © Crown copyright (2014) Visit Wales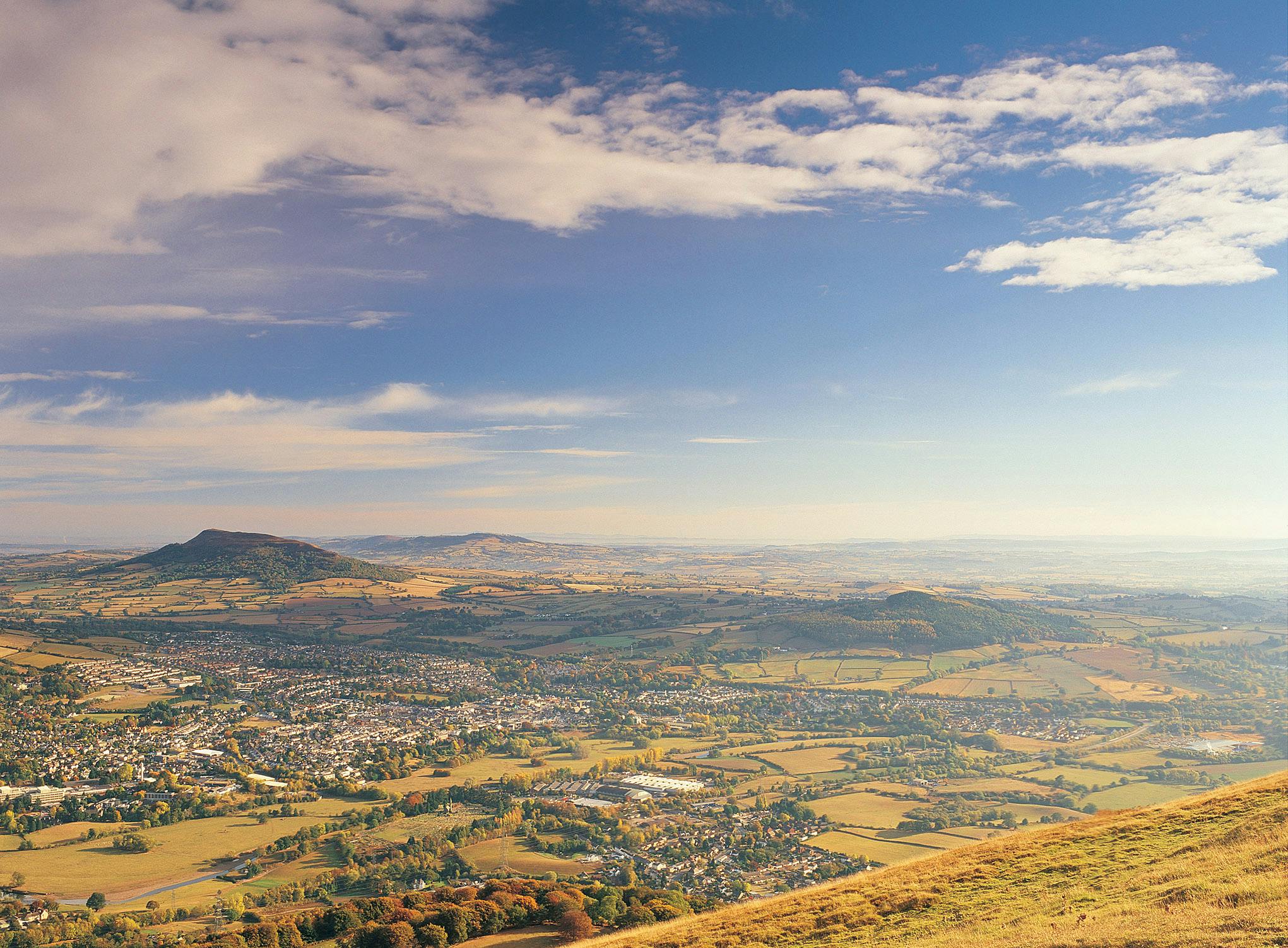 And if you fancy some time away from the crowds, there are three prominent mountains around Abergavenny that you can escape to, and plenty of places to visit just a short drive away!
Book your boat