You might recall us announcing the arrival of our latest 6-berth canal boat, Hawk, in our blog back in July. Or to be more precise, the arrival of a steel shell which Jim and his team at Alexander Boat Builders had just built to our specification. Since then our team of highly-skilled craftspeople have given Hawk a great deal of attention behind the closed doors of our industrial unit in Llangattock. So what exactly have we been up to?
1. We painted the outside of this traditional narrowboat in Beacon Park Boat's classic colours of green and cream so she'll match the rest of our fleet.
2. Next we sealed the steel floor of the boat with two-pack bilge paint.Then we added ballast to make her sit lower in the canal so that the propeller is under the surface of the water. This is the worst part of the entire build – lifting heavy slabs and laying them in the base of the narrowboat.
3. Once that was completed, we screwed down the wooden floor, and trimmed the sides and the roof with treated wooden battens, ready for the wooden interior to be fixed at a later stage. We've got plenty of timber in the store!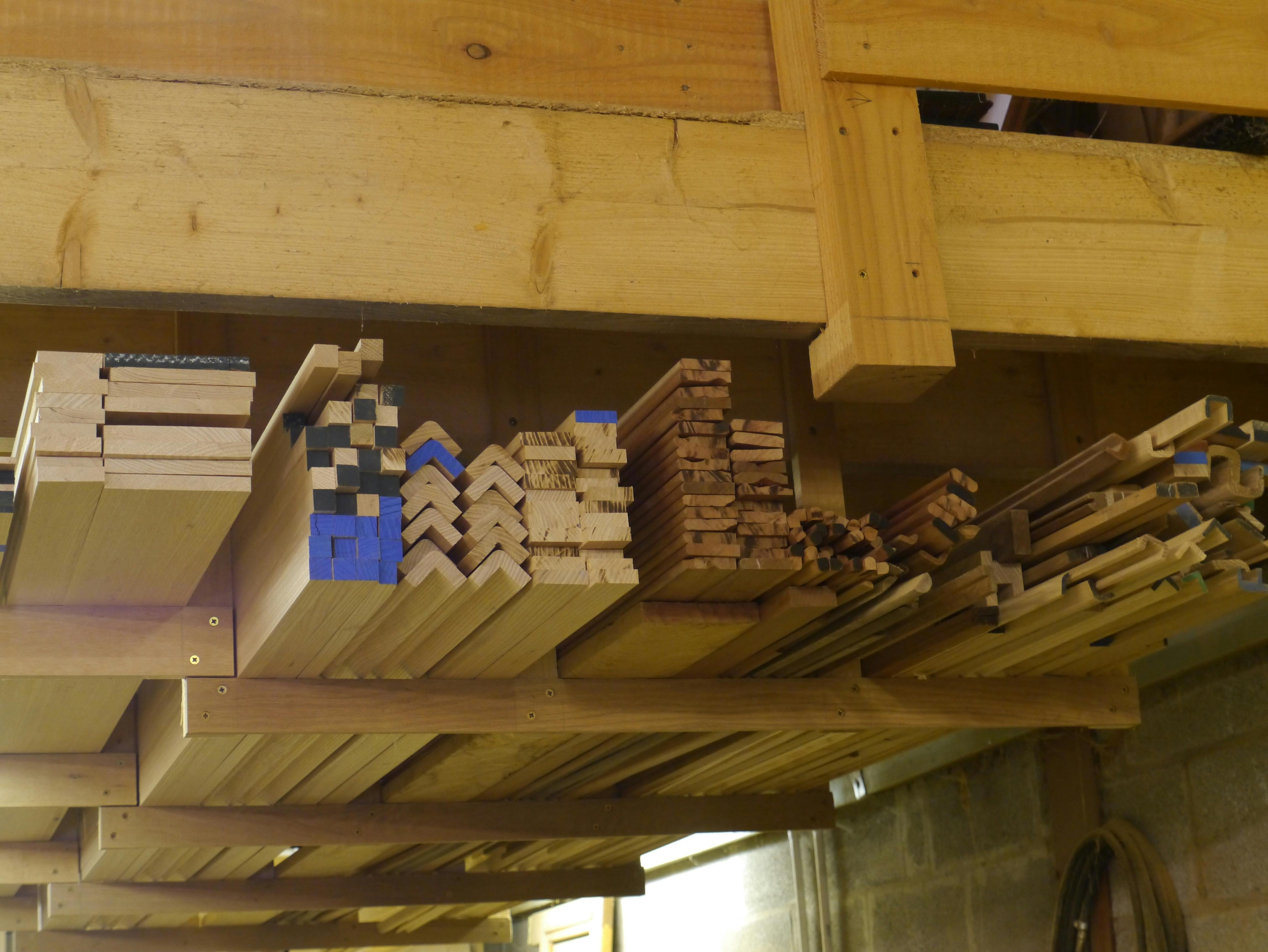 4. Then the inside of the canal boat was entirely covered with spray foam insulation. Some boat builders use other forms of insulation which do not cover every bit of steel but we think this is crucial if we are to prevent condensation occurring on the metal. As a result Hawk, like all our fleet, will be warm and cosy inside even when the weather turns a bit chilly!
5. The first fix wiring was next. It's very difficult to change our minds about anything after this as we've fixed the position of lighting and electric sockets. Hopefully we've got it right!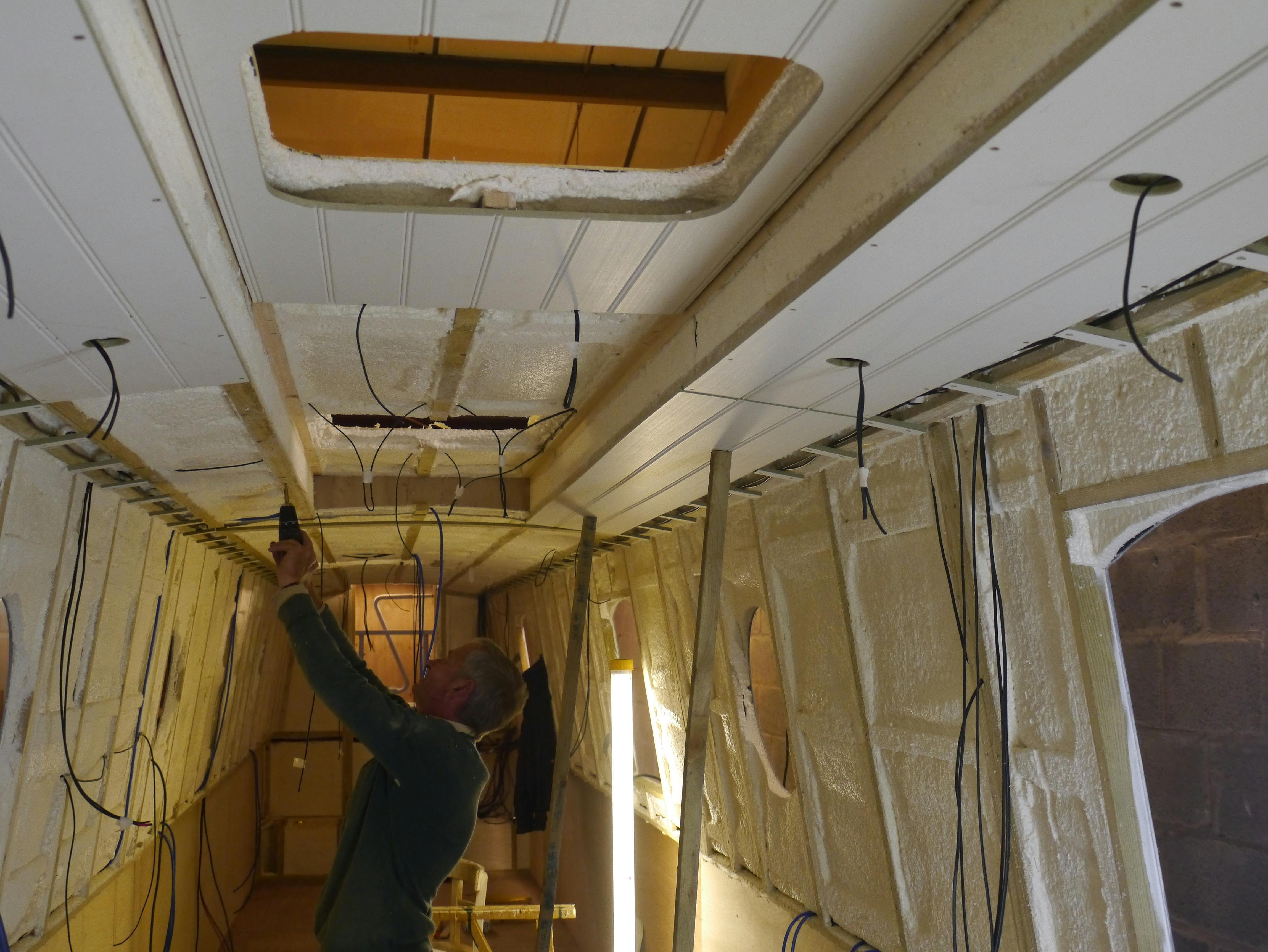 Now we're about to start work on the ceiling. We've decided to try something different on Hawk – we're going to use tongue and groove timber which we'll paint later. What do you think of that idea? We've taken our inspiration from a study of classical yachts built at the turn of the 20th century and copied today by famous Dutch boat builders like K&M Yacht Building http://www.kmy.nl/
Hawk is proving attractive even before anyone's seen her and bookings for 2015 have started well. Sorry, the very first week of the season has already gone to our regular visitors from Finland but there are some prime dates still available! So if you fancy being one of the first to cruise the Monmouthshire & Brecon Canal on Hawk, book online now.
Book your boat