We are currently building our largest boat yet: Falcon. She's a super boat in every sense of the word, and is aimed at groups of friends or larger families who want to holiday together in 5-star luxury.
After we designed Falcon, our good friends at Alexander Boat Builders created the boat shell for us. Falcon's bare steel structure was transported to the Mon & Brec canal by lorry, then craned onto the water at Llangynidr. A team of us manually pulled Falcon through the lock before hitching her to one of our existing narrowboats, Buzzard, to tow her the few miles to our wharf at Llangattock. It was a pretty busy day!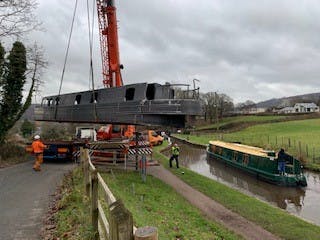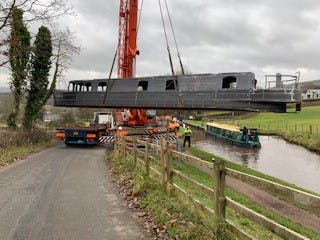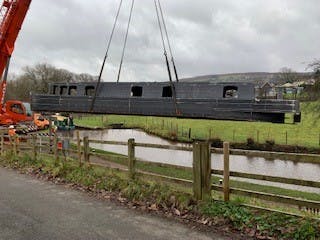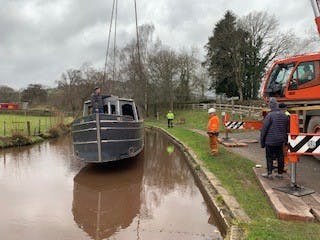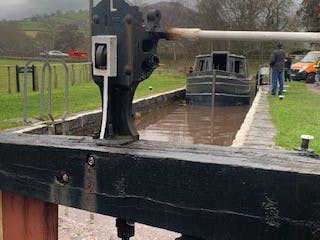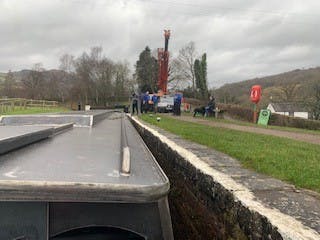 Measuring almost 61' long, Falcon squeezed into our boathouse, after we arranged a few things! We've just completed the first job - painting the entire hull black.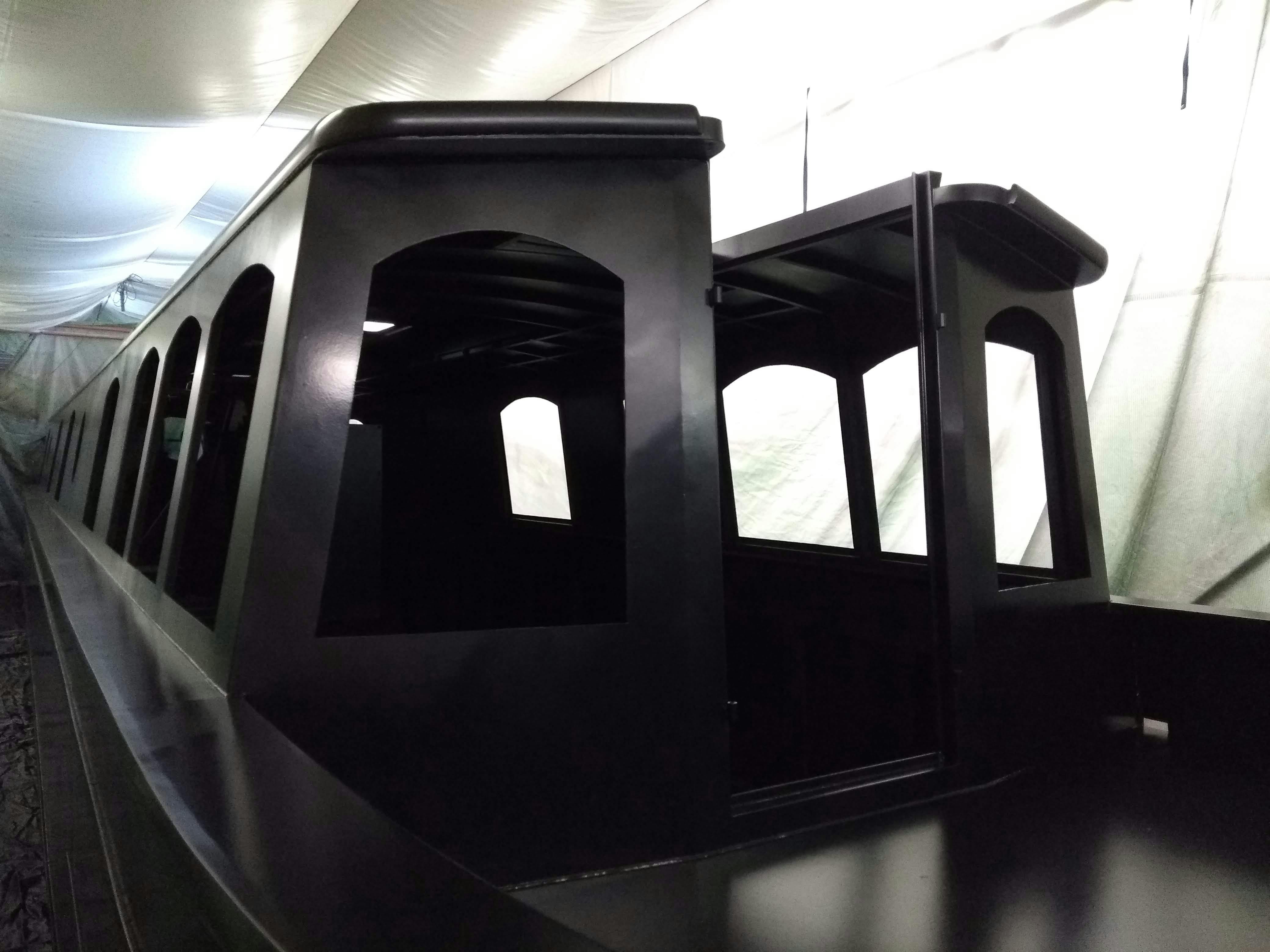 On board, there's space for two shower rooms and four luxurious double beds with sprung mattresses - one of which slides away under the front deck during the day, creating a spacious sunroom with panoramic windows at the front of the boat.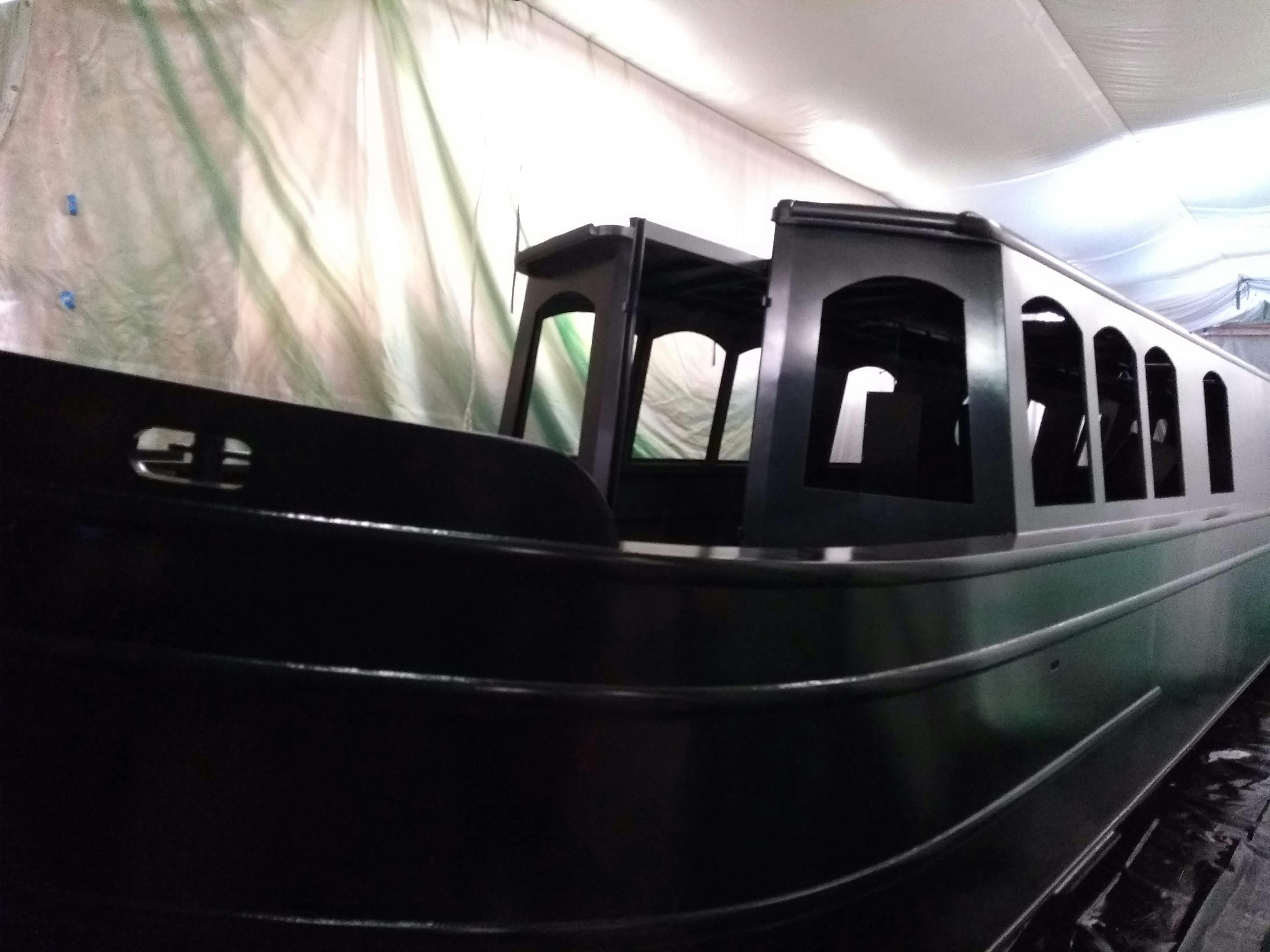 After painting the roof cream, we covered up the windows and applied our glossy green paint to the sides.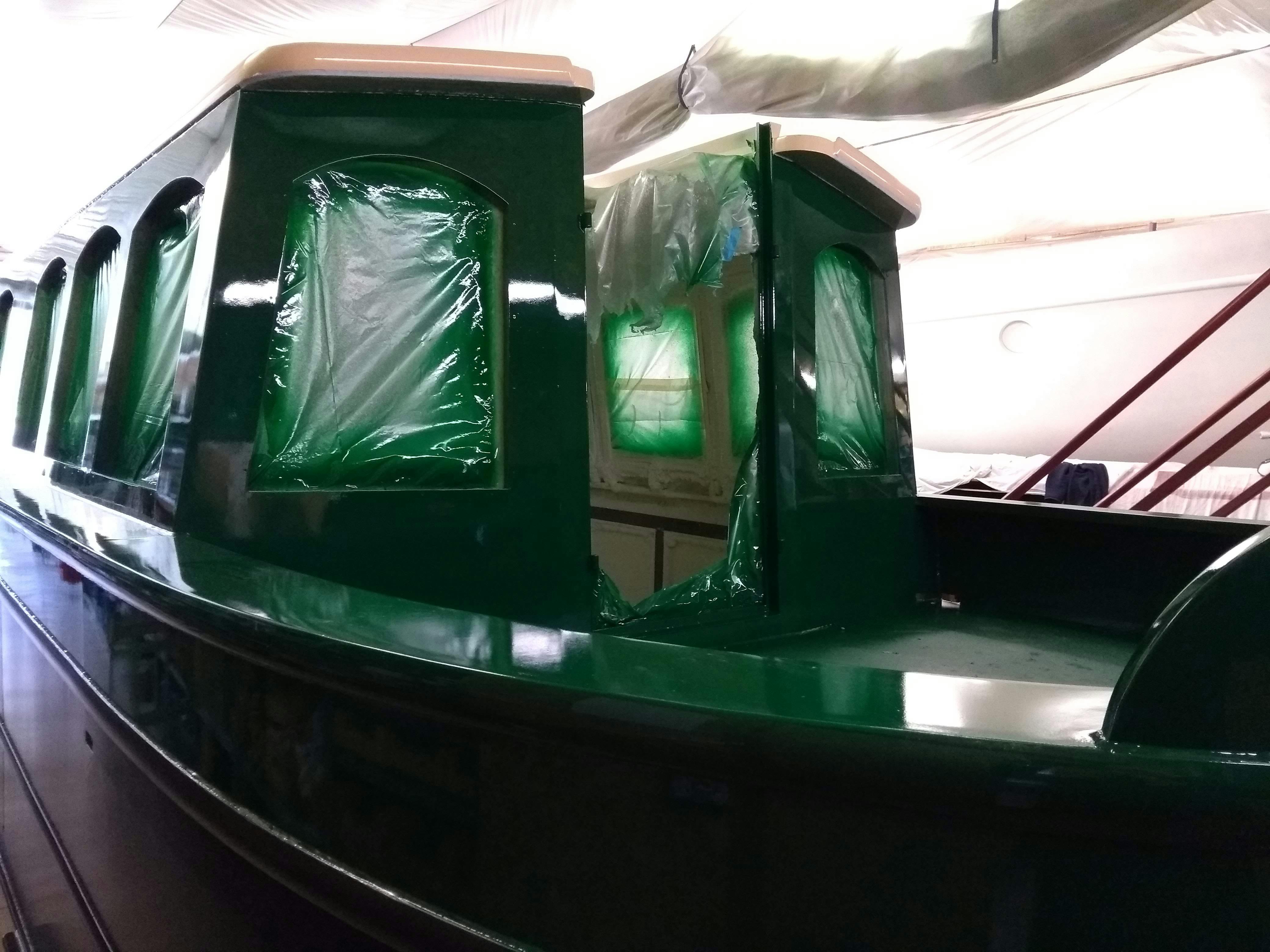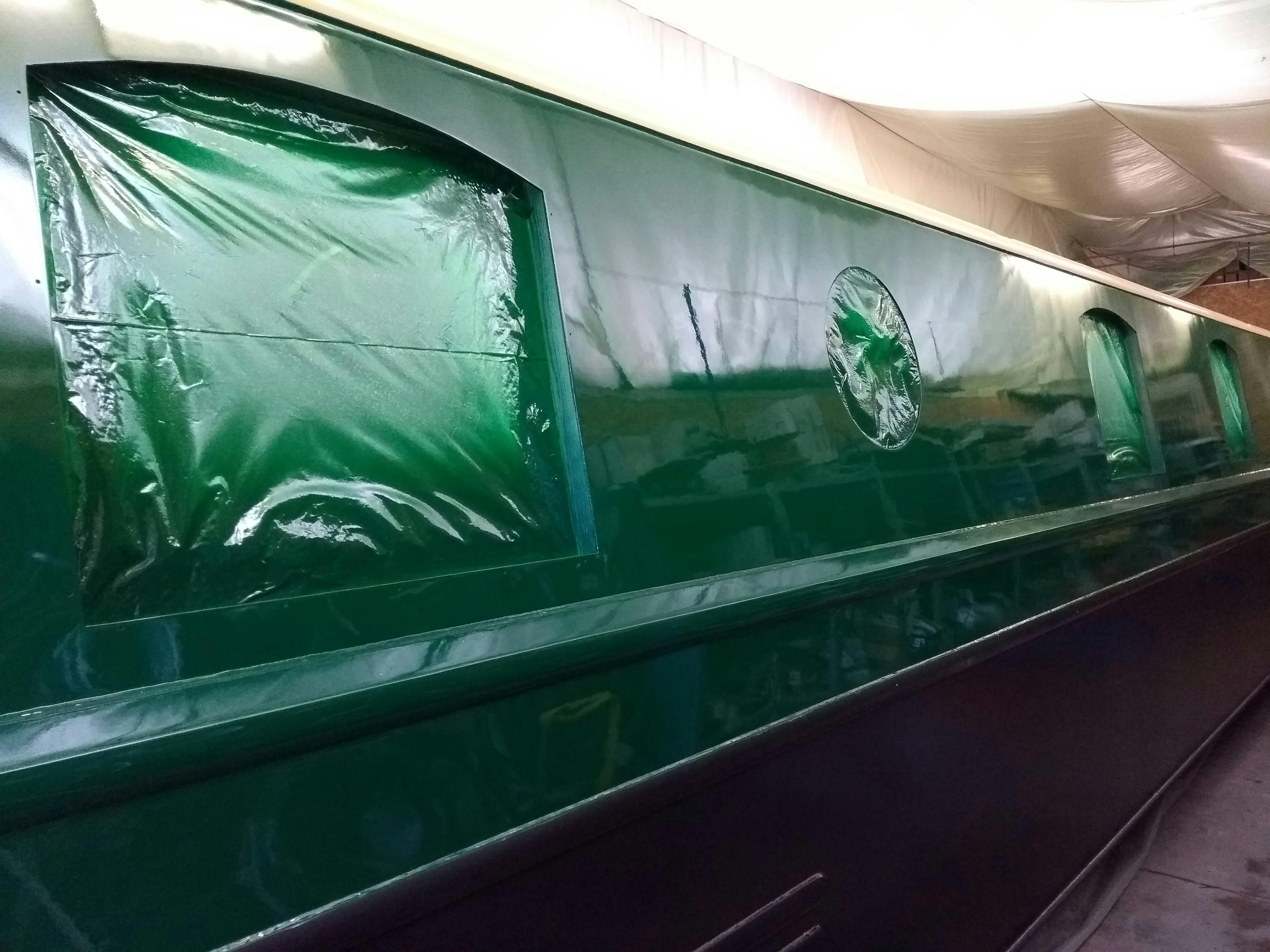 There's work going on inside Falcon, too. The steel structure has been coated with insulation to ensure that the boat is an ideal temperature whatever the weather!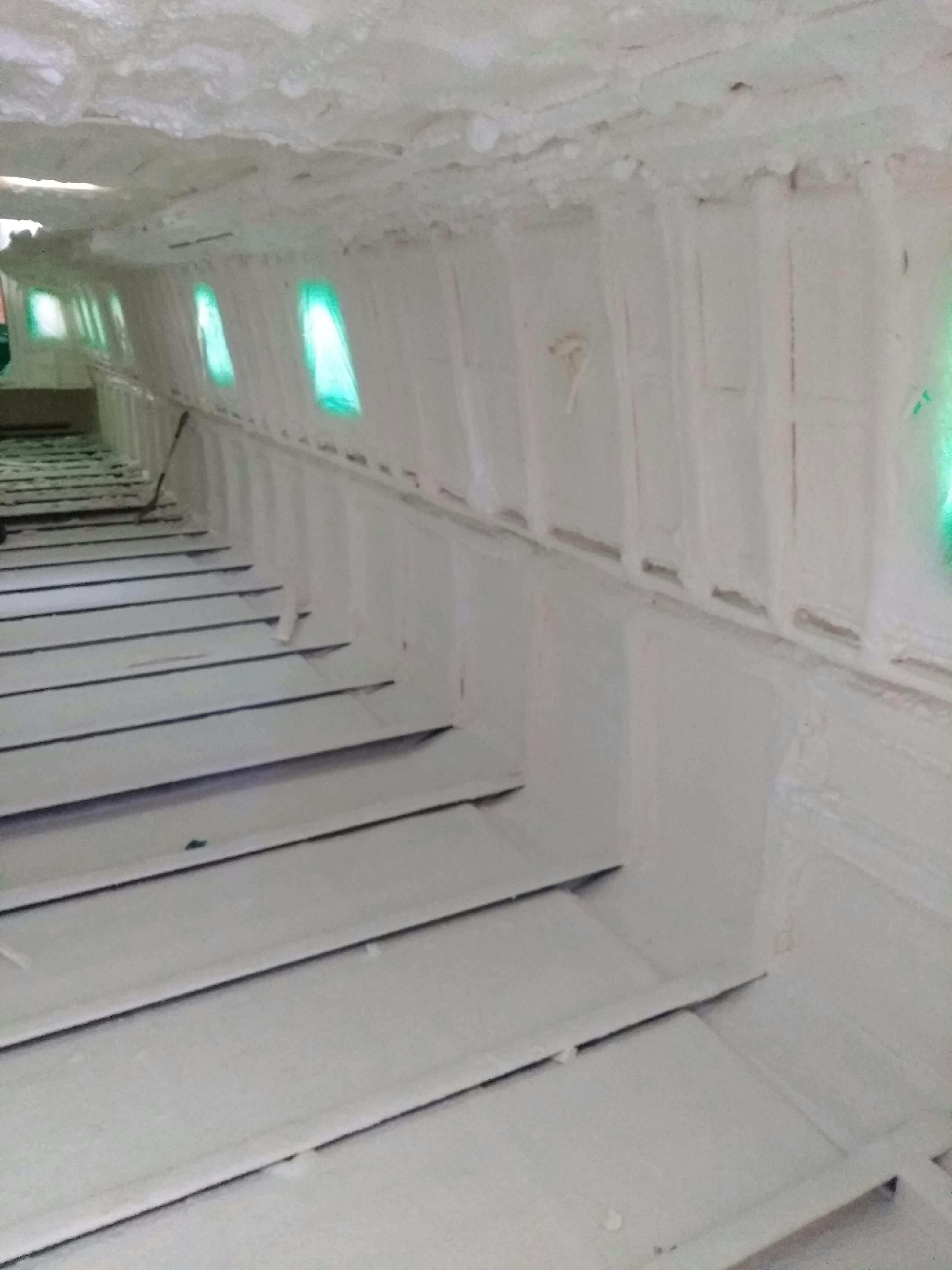 Keep an eye on our blog posts for updates about Falcon's progress over the next few months.  In the meantime, here's the planned layout.
Book your boat