Changeover days are the busiest of all at the boathouse. Wander along the canal near Beacon Park Boats early on a Friday, Saturday and or Monday morning, and you will see lines of green and gold boats moored up, ready to come in.  A few hours later, you will see the same boats, spotlessly clean leaving the yard at the start of new adventures on the beautiful Mon and Brec Canal.  It's all hands-on and below desks for the whole day!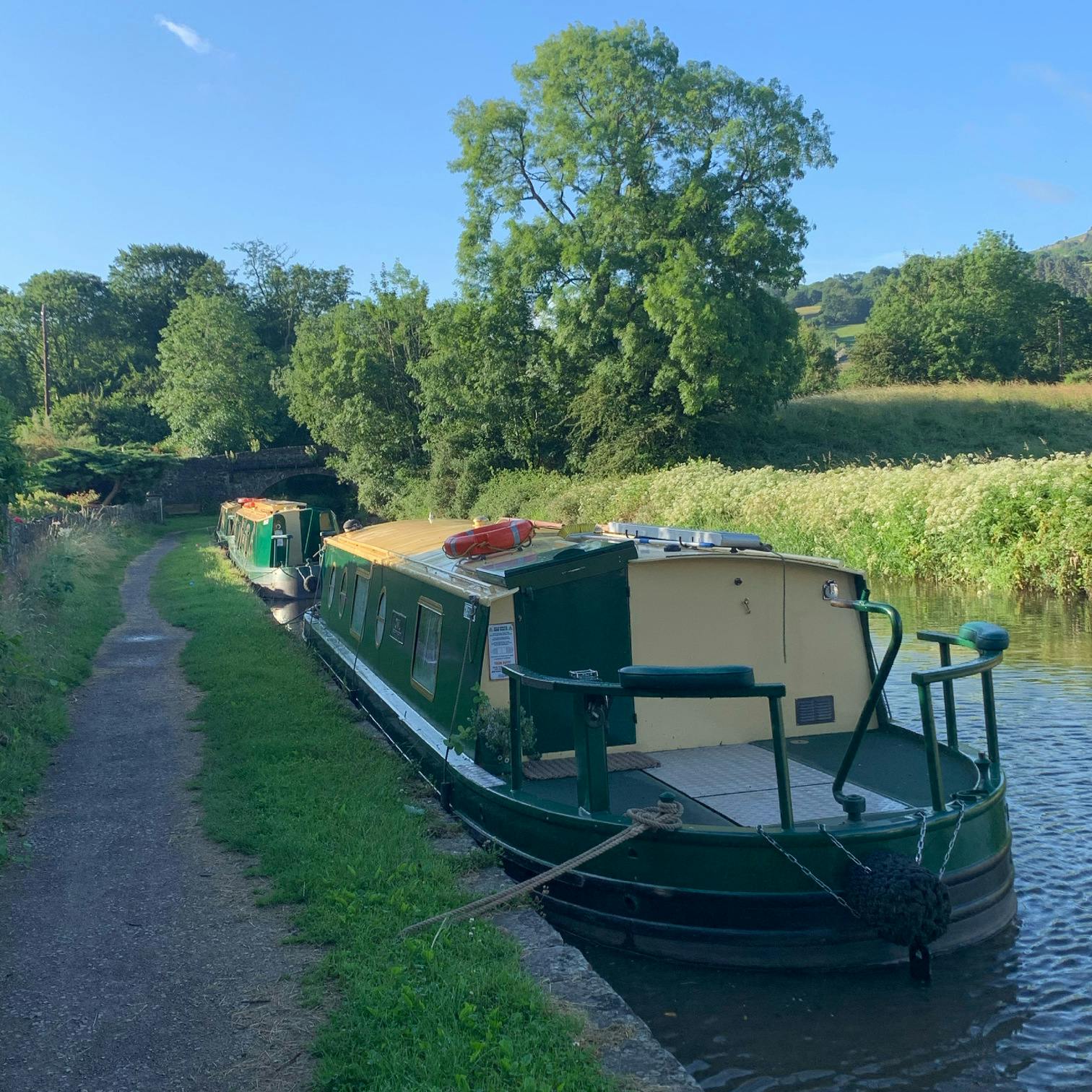 Holidaymakers returning from successful trips on the beautiful Mon and Brec Canal come in at around 9am, full of stories. We must get their boats, sometimes up to 10 of them, ready for new adventurers arriving from 2.30pm. 
There are 10 hard-working cleaners at Beacon Park Boats, led by Amanda.  They are responsible for the inside of the boats, which are wiped and sprayed from top to bottom using alcohol-based and Milton sanitisers to ensure you have a safe and secure holiday.  All the bedding is changed for crisp new sheets, dishes washed, pillows plumped, and flowers arranged.  Any faults reported to us or spotted by the cleaners are then fixed by the engineers, and the outside of the boats are jet washed and the brasses polished.
"Sometimes it looks like a swarm of insects has descended on our boats," says Alasdair Kirkpatrick, owner of Beacon Park Boats, "many of our cleaners have been working here for years, and the whole process is like a well-oiled machine.  We are fortunate to have the staff we do. If there is a particularly tricky problem to resolve, it can feel a bit touch-and-go whether we will be ready for the new arrivals, but we all pull together, and with very few exceptions, we get there."
After 2.30 pm, we greet excited new arrivals, who are all met and shown to their boats to watch a handover DVD and be given a safety brief before being shown how to operate their vessel. Then, after a short, guided trip down the canal, they are on their way.
"Changeover days are very satisfying for us at Beacon Park Boats because they are book-ended by happy customers; returning holidaymakers who've had a great time, and new adventurers looking to explore the Brecon Beacons on one of our luxury narrowboats.  It's always great to see returning customers, some of whom have been become great friends, particularly after the challenging year we have had.  It feels like we are starting new adventures with them three times a week.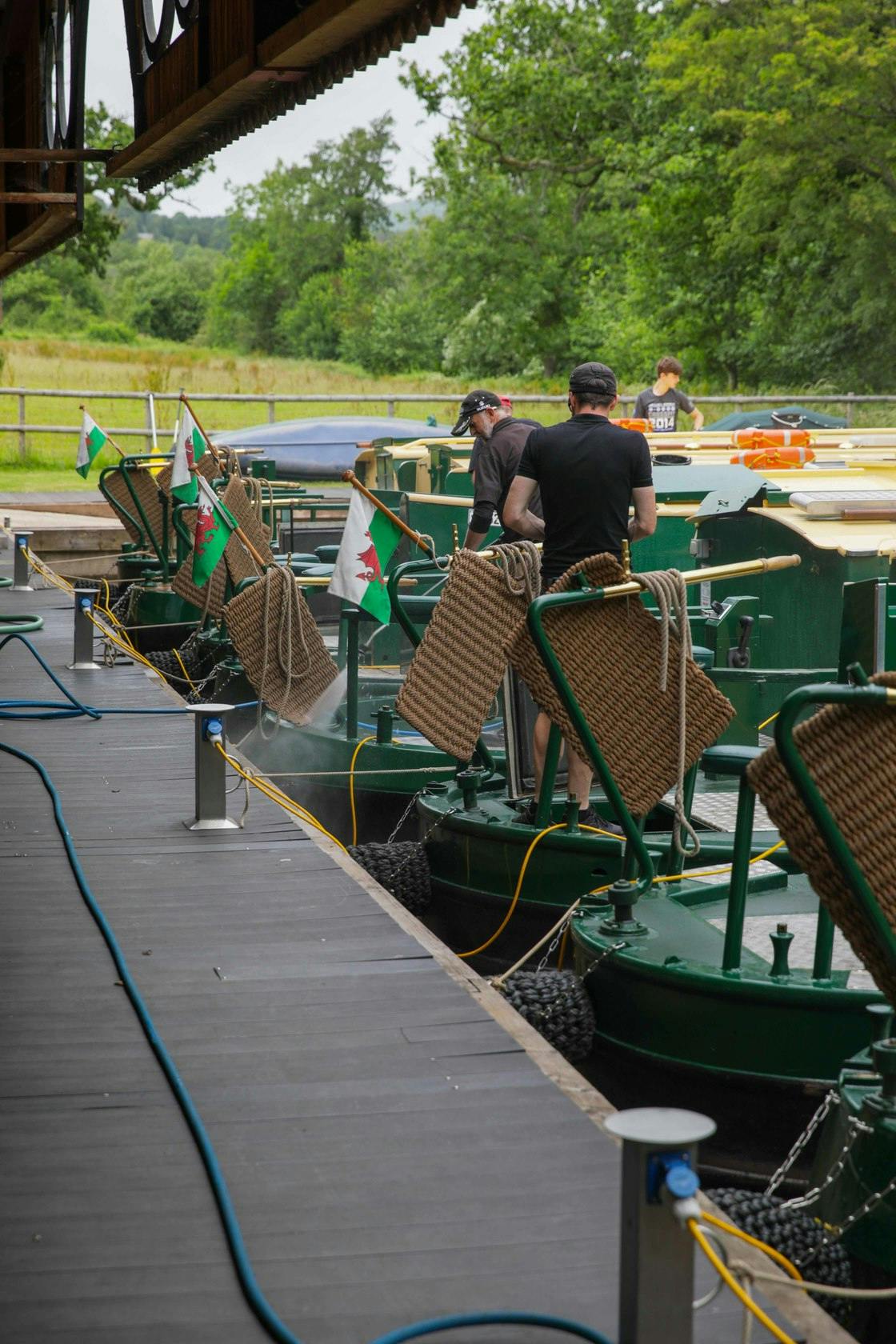 This season, we are introducing two innovations.  First, each boat will have a card with the name of the cleaner who's looked after your boat.  Second, each boat will shortly have a notebook where you can note any comments, faults, or suggestions of places to walk to eat along the canal, so great experiences can be shared with others.
If you want any more information about our holidays, please visit our website at www.beaconparkboats.com
Book your boat