Yes, after many months of hard work, our newest member of the Beacon Park Boats fleet is almost ready for her first guests who'll be arriving on 21st March. Hawk is a traditional narrow boat measuring 52ft 6 inches long and 6ft 10 inches wide. Styled with an Inspection Launch bow (front of the boat), she has an open cruiser deck at the stern (rear of the boat) and sleeps up to 6 people. There's been a great deal of interest in the blog posts about her progress, and she's already fully booked until late August.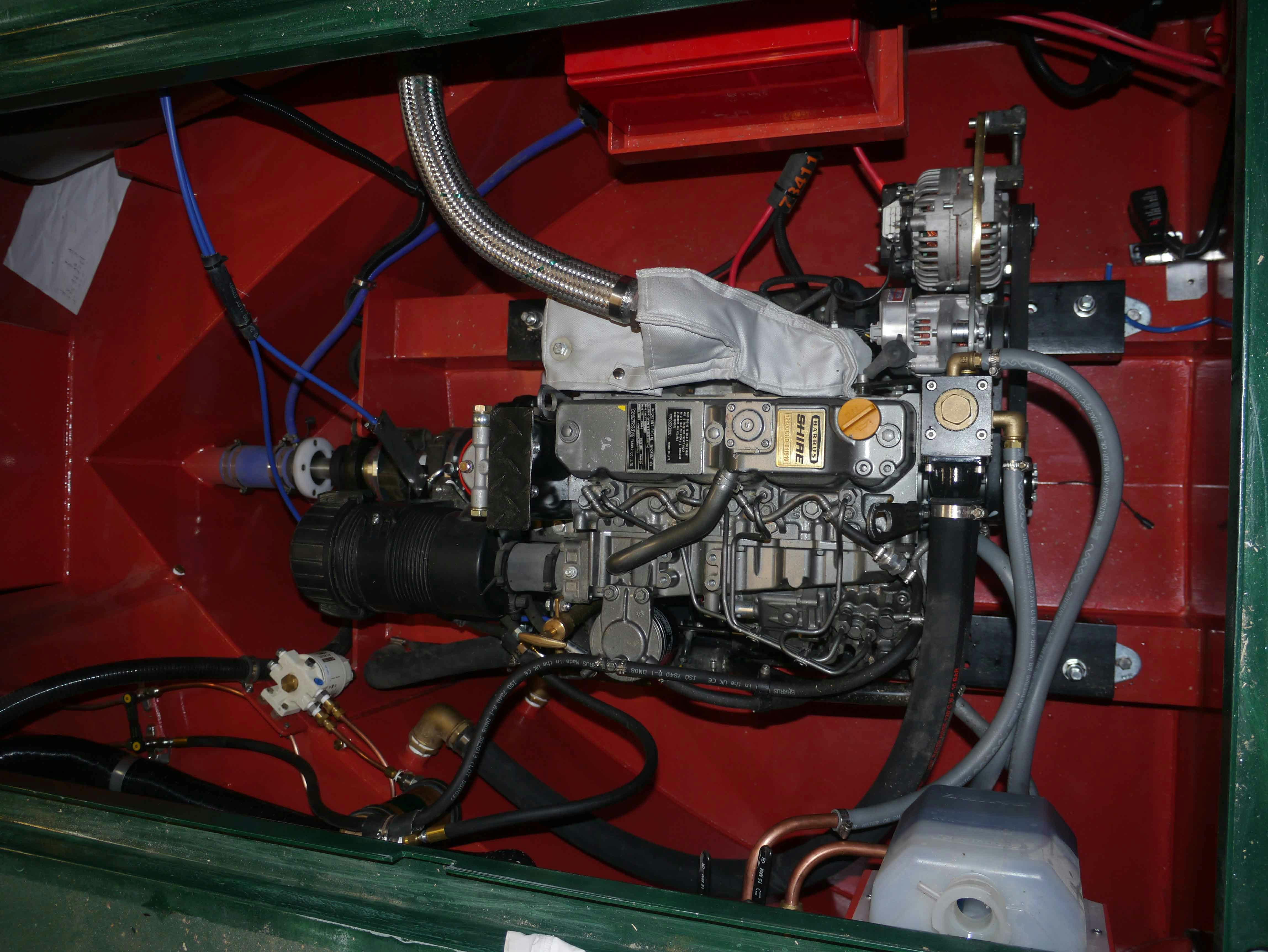 It's been an exciting few weeks in our industrial unit in Llangattock. The all-important engine has been installed and is working perfectly.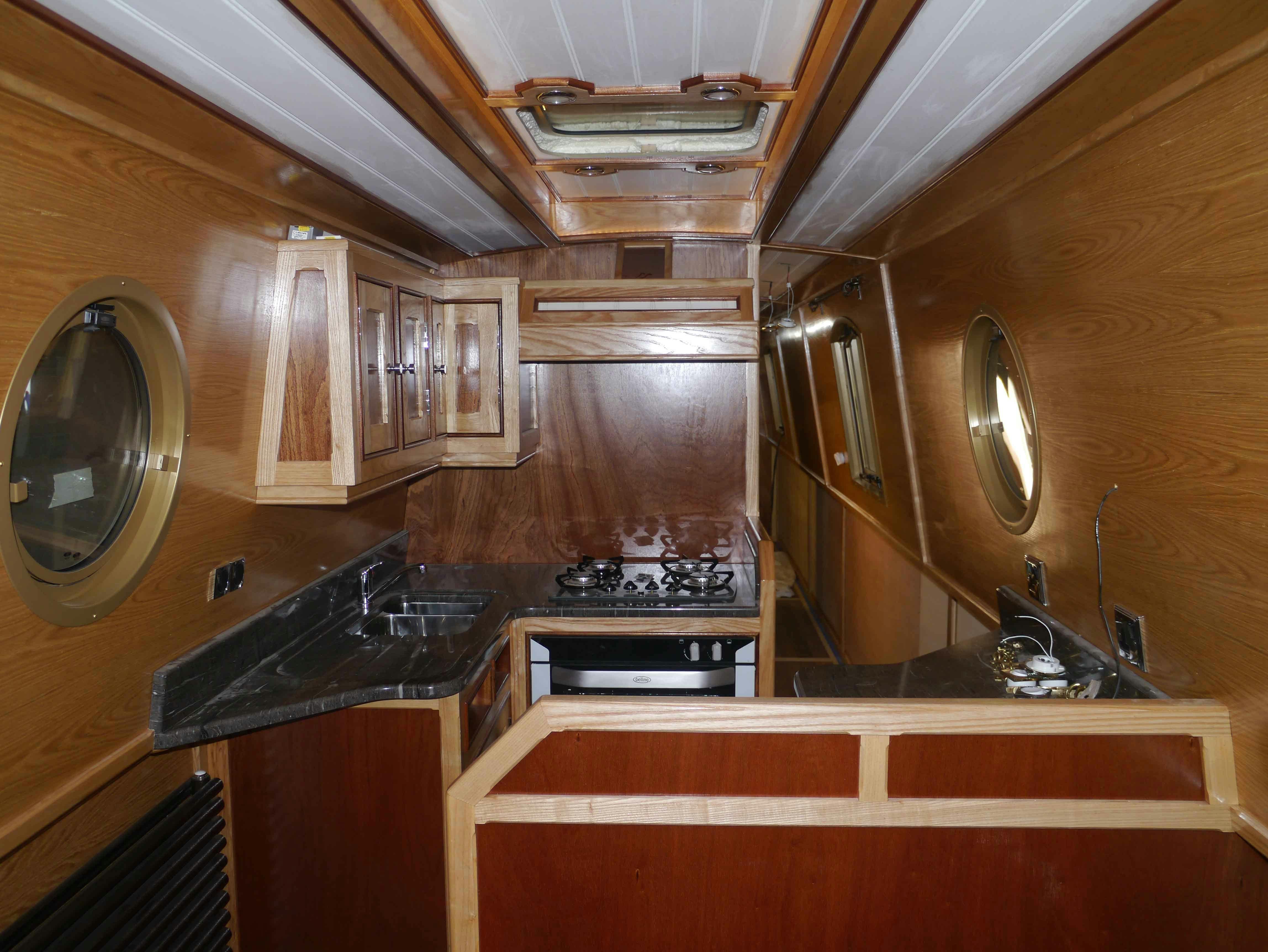 Every cupboard door has been fitted, the kitchen with its granite worktop is totally finished and the gas cooker has been tested. We've just completed testing all the electrics, including the fancy LED courtesy lighting with remote dimming!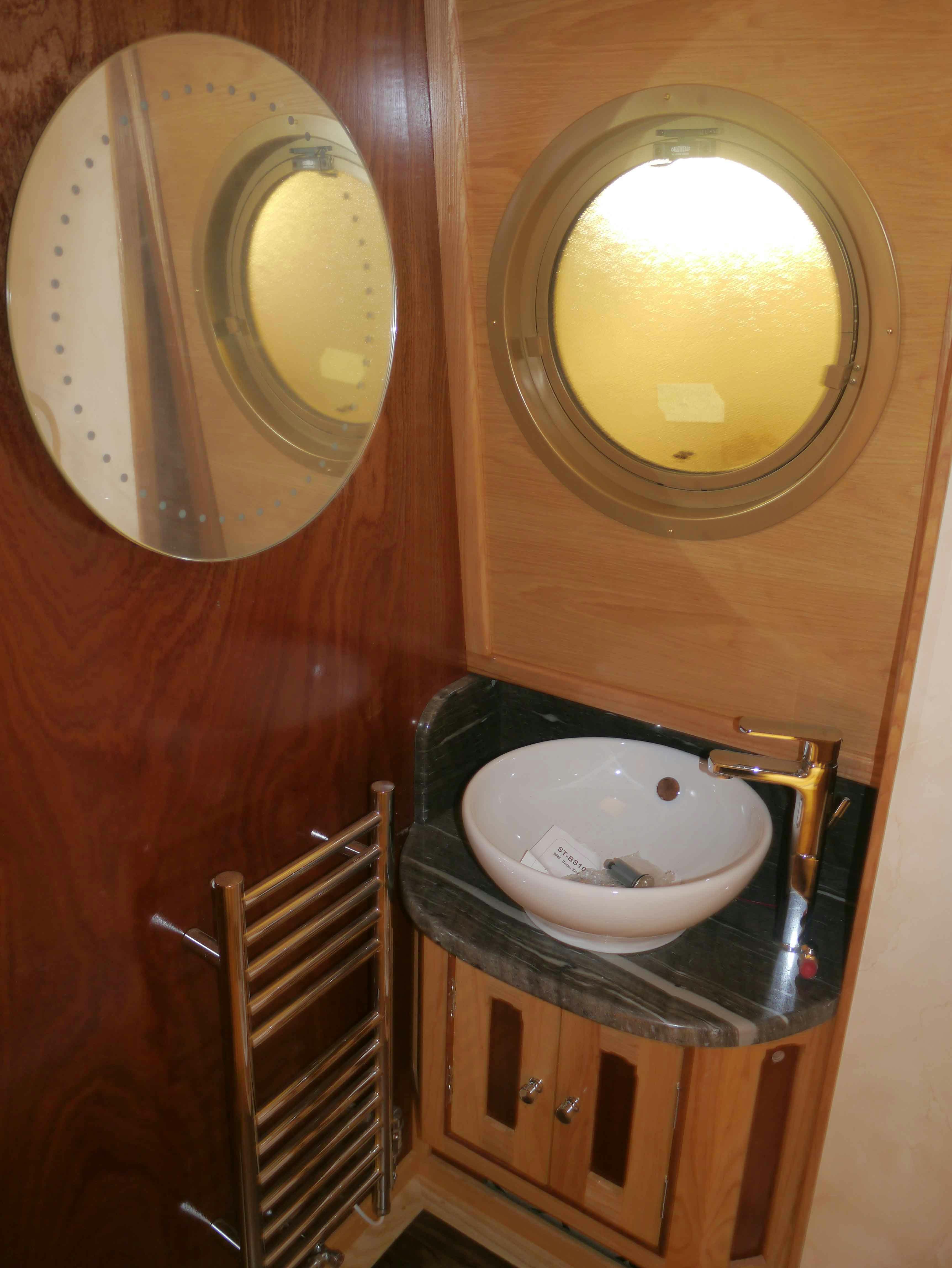 So what's left on our 'To Do' list? Not much at all. Jeff has to make the cabin table then Sarah will varnish it. The plumbing is almost complete and the entire floor will soon be varnished.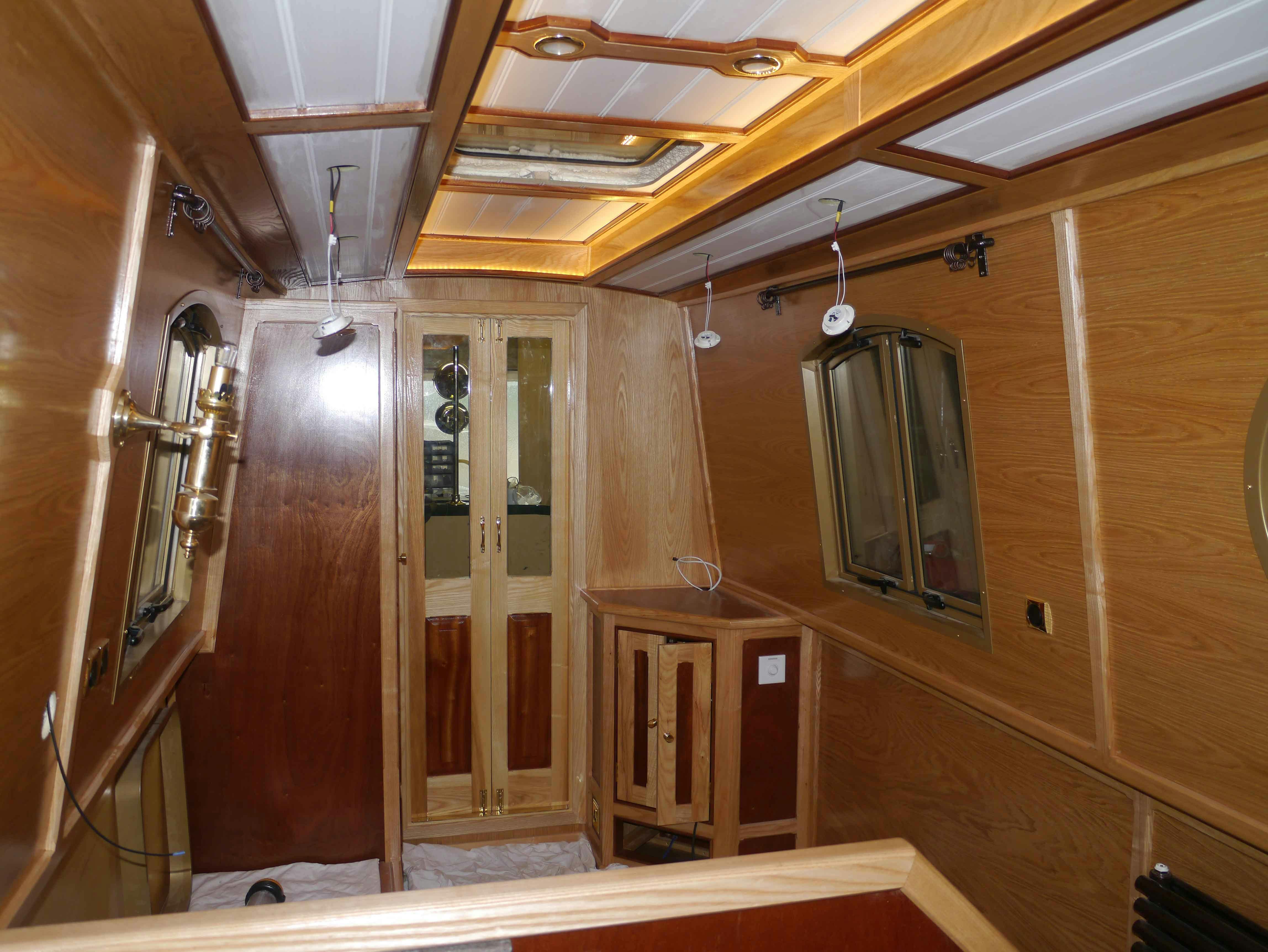 Last, but by no means least, Sarah has to sit at her sewing table for a good few hours to make the curtains. Then we'll stock Hawk with all its goodies and take some photographs to show you how smart she's looking.
We're planning to launch Hawk onto the Mon & Brec canal on Thursday 5th March before giving her a trial run. A long-standing friend will take the place of Alasdair's late father and put Hawk through her paces at the grand speed of 2mph. He'll pull/twist/move/try everything on the narrowboat to check that it does the job it's intended for, and goes back into its original place. Rather like a Swiss army knife.
Keep an eye on Hawk's listing on our website and you'll be one of the first to see the finished photographs. 
Book your boat