At last we can share with you our latest baby: Incline Cottage - a couple's canalside retreat at Llanfoist Wharf. Designer & photographer Jonathan Morris came and took some photographs last week which will vastly improve the website for our two cottages. For the past few months we've had only an artist's impression and an architect's plan to try and convey what we had in mind for this project.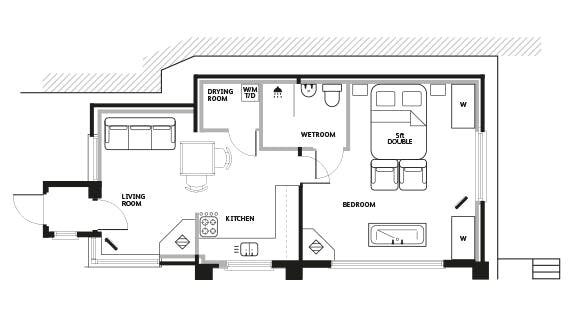 Believe it or not, the property was originally old out-buildings which we managed to fill with all sorts of belongings. Then, one day, we started looking at this place differently, began sorting through the contents stored there and set about a plan to turn it into something really special.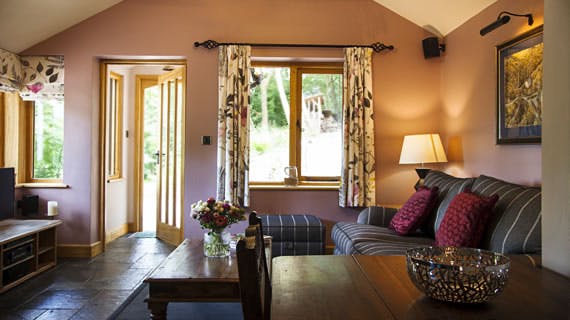 It already had a lovely location, just metres from the Monmouthshire & Brecon Canal, with amazing views across the Usk valley and backed by a wooded hill. But it didn't look much from the outside. So Alasdair drew one of his sketches, Sarah put her unmistakeable style on the project, Jeff, our carpenter, built the oak kitchen, windows and doors from scratch, and we all spent hours discussing colour charts, furnishings and lighting.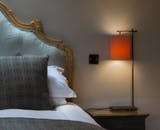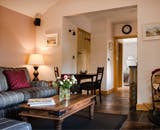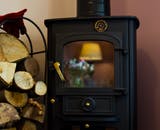 What we knew from the outset was that we could create a luxurious retreat for romantic breaks; what we didn't realise until it was finished was just how Tardis-like the cottage is. No, it's not painted blue but it does feel very spacious inside. We are particularly pleased with the bedroom with its Feather and Black kingsize bed and roll top bath. What's your favourite bit?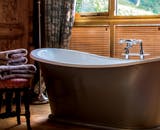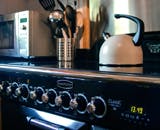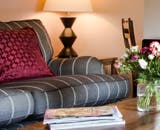 And so Incline Cottage was born. Its name comes from the route, or 'incline', which ascends steeply from Llanfoist Wharf up the side of the Blorenge mountain, within Blaenavon World Heritage Site. It is one of a series of inclines that formed part of Hill's Tram Road, a primitive railway which linked Blaenavon ironworks, Garnddyrus forge and various limestone quarries. Counter-balanced trams took raw materials up to the ironworks and brought pig iron and wrought iron down to the canal to reach markets via Brecon or Newport.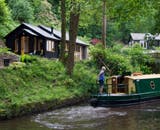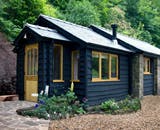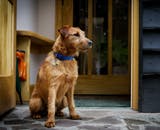 Step out of Incline Cottage and you're a stone's throw from the bottom of the incline. It's a fascinating, if steep, walk. Look out for some of the stone sleepers on which the rails were mounted and be rewarded with amazing views at the top.
Check out the availability of this magnificent luxury cottage and get one step closer to booking your perfect romantic break!
Book your boat