Repairing canals is a major civil-engineering task, as we have witnessed from Beacon Park Boats' base in Llangattock.  
The Canal and River Trust (CRT) have been building a dam across the Monmouthshire and Brecon Canal just North of our basin to dig out and repair a culvert into which water has been leaking.  It's not an urgent job but part of a planned series of maintenance tasks carried out each winter.
First, the engineers must construct an access across neighbouring fields to get to the canal.  Then they put signs out to warn people that the canal is closed.  Then, boards are inserted under a bridge to seal the canal at one end.  After that, a dam is built across the canal with 200 tonnes of rock and huge plastic sheets.  The water is pumped out, and the fish are removed.  Then, and only then, can work begin on the culvert.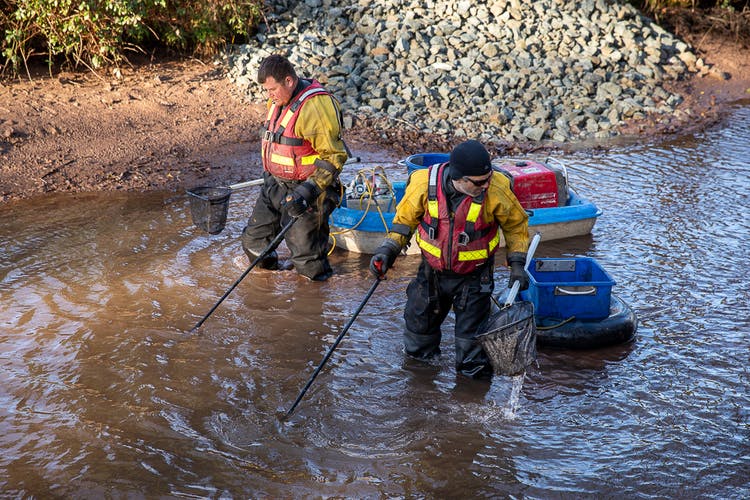 And how much does work like this cost?  "It's expensive," one of the engineers tells us. "Put it this way; you could buy a house for the sort of money we are spending here."  But the money is well spent: "We are repairing the canal for the future, guarding against future problems, and we have a chance to re-clay (line with clay) a section of the canal which may not have been re-clayed for hundreds of years."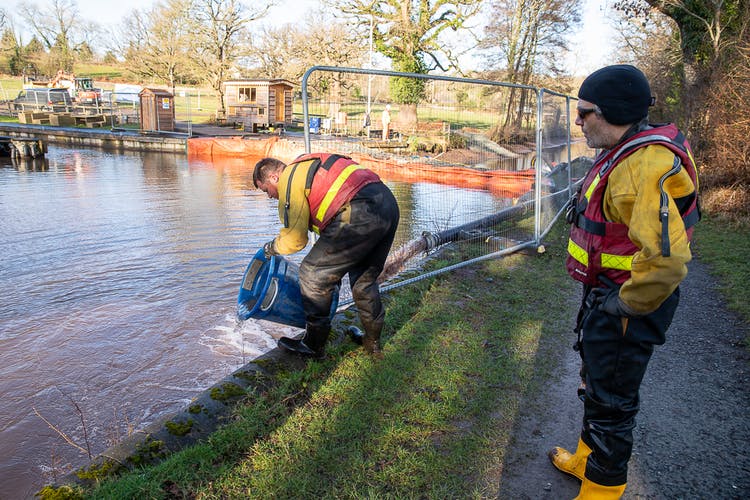 Beacon Park Boats' owner, Alasdair Kirkpatrick, said: "It's fascinating to see, and the scale of work required pays tribute to the engineers and labourers who carved the canal out of the sides of the Usk Valley over 200 years ago.  There were no diggers and earthmovers then.  It must have been the most monumental task."  
If you need to get to us, fear not; the boathouse remains open throughout this work and If you want to come and enjoy the engineering masterpiece which is the Mon and Brec Canal, book a narrowboat holiday with Beacon Park Boats at www.beaconparkboats.com or a day trip on an electric hire boat at www.beaconparkdayboats.co.uk
Book your boat