We asked our Day Boat Manager, Nick, to be a guest blogger and tell everyone what he gets up to in a typical working day at Brecon Basin. Here are his jottings...

First thing each morning I read and reply to the emails that have arrived in my inbox, and return phone calls to people who have left messages. Most people are emailing or calling to book our day boats in advance. Of course, some people just turn up and hire a boat, but if the weather forecast is good we rarely have boats available on the day so I always tell people that booking in advance is best.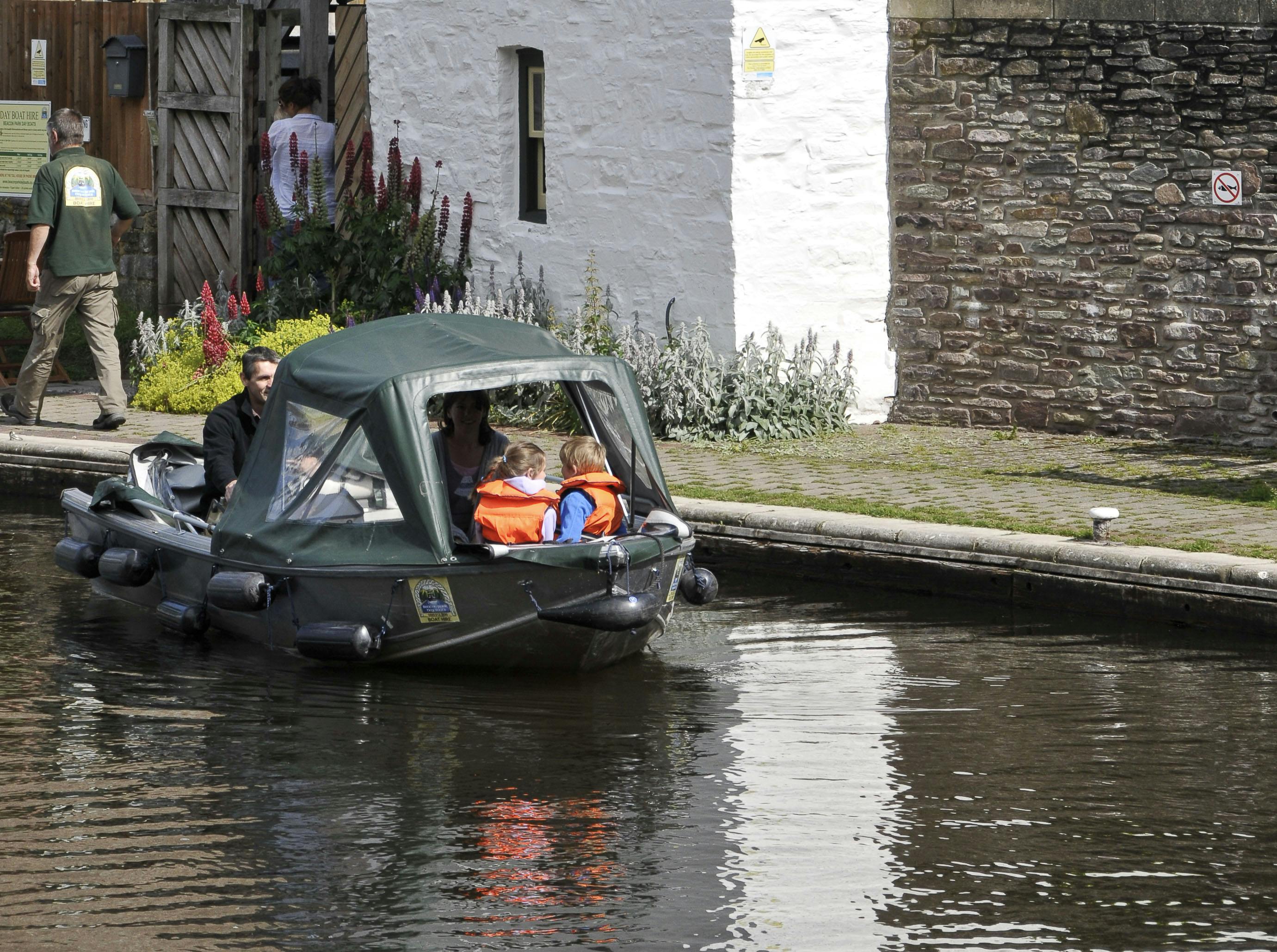 I also get emails and phone calls asking questions like 'Can we bring our baby?' (Yes), 'Are dogs allowed on the boats?' (Yes), 'How far will we get in half a day? (5-mile round trip, typically) and 'Do we have to go through a lock?' (No, but we'll explain how to if you wish). We've tried to put answers to most of these frequently asked questions on our website and we give a flavour of what to expect in our short video. However, sometimes people don't have access to the internet or, more importantly, even if they've read things on the website they like to check details. Reassuring customers at this stage of their booking is a really important part of my job, as it makes their visit go smoothly on the day and minimises any surprises for me or them.

My next job is to unhitch the power leads from the electric day boats. They charge up overnight with sufficient power to work efficiently all day long. Electric boats are a good choice all round, I think.  They're eco-friendly, easy to operate, create less wash which means the canal bank doesn't get eroded and so quiet you can often get really close to wildlife without them noticing you.

No sooner have I got all the day boats and Canadian canoes ready for hire than the first customers are arriving. Most customers come by car so we're fortunate to have a large car park just a few yards away from the end of the canal, right next to Theatr Bryncheiniog.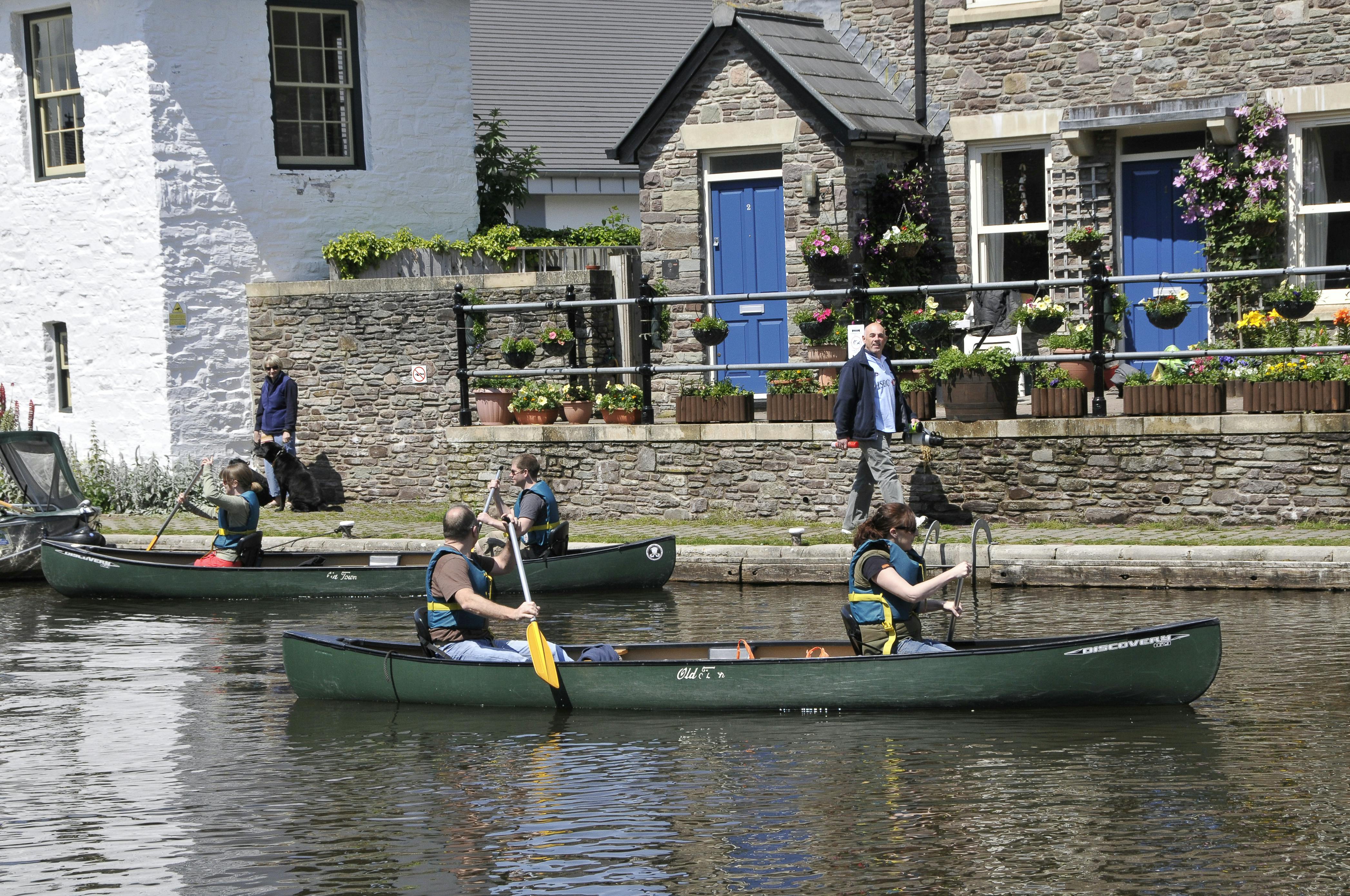 We've found that most people retain information if it's visual so we developed a 5-minute film which all customers have to watch before they take our boats out on the canal. It covers everything they need to know about operating our boats safely and having a great day out. After that, customers often ask a few more questions, such as 'Where's the best place to stop for a picnic?, 'Where are the nearest toilets? or 'Where will we see ducks? I do my best to answer them all!
Our customers are such a lovely mix of couples, older people, groups of friends and families with children – the larger groups often hiring a couple of boats. I do enjoy seeing regular customers who come back each year, seeing how their family has grown up, or making a fuss of their new dog. Yes, we love dogs, and dogs seem to love being on the canal. But, at the end of every day, I clean those boats so thoroughly you wouldn't know a four-legged friend has been on there.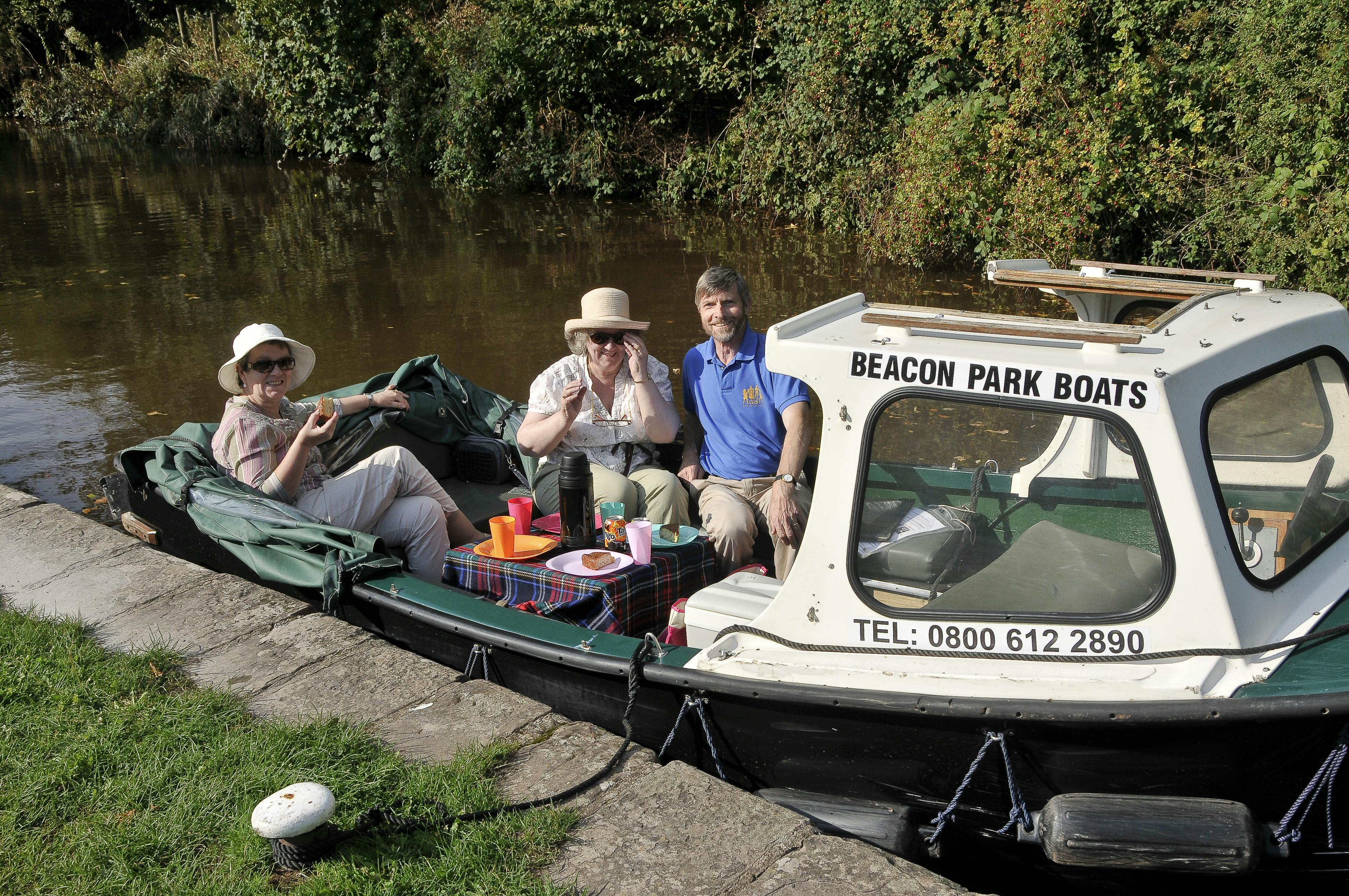 All day, in between helping people start and finish their cruise on the canal, I'm taking bookings on the phone. It's amazing how busy it is at the moment with the gorgeous autumn colours beginning to show along the canal. Hard to believe there's only another month to go before the boat hire closes for the winter. Then there are other important tasks to be done, like maintenance and refurbishment of the boats, before it all starts again in March. So don't miss your chance to go boating in 2014 - make the most of October and take a boat out to see the Monmouthshire & Brecon Canal in all its autumn glory.
Book your boat