The colours of autumn are at their most vivid around now and there is no better way to see them than cruising peacefully along the Monmouthshire and Brecon canal on one of our luxury narrowboats.  And if you live in Wales you can get 33% off the cost of a canal boat holiday between the 9th and the 13th of November.
This is your chance to take in the stunning scenery of the Brecon Beacons National Park resplendent in the golden, orange and red hues of the season. Stop overnight in your own self-contained mobile accommodation and watch the sun set, wonder at the stars and wake up to the morning mist (known in Wales as 'Dragon's Breath') as it settles in the valley below.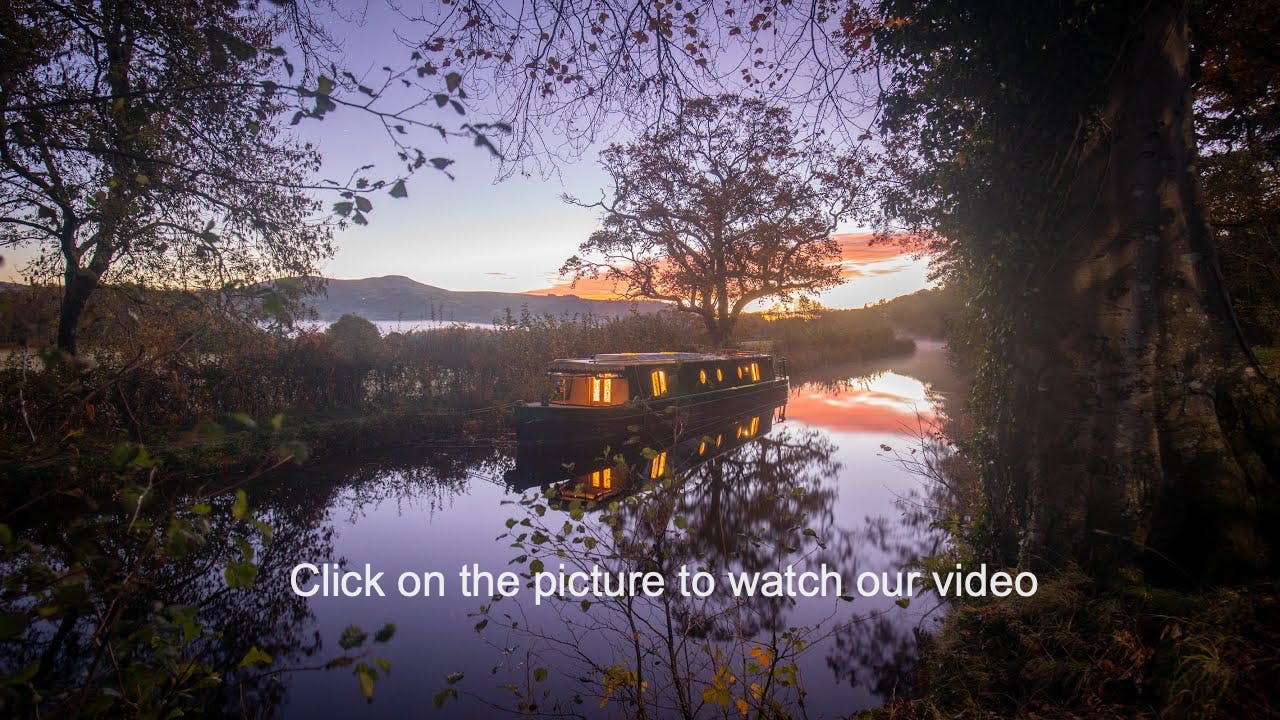 BBC Countryfile said the Mon and Brec was one of the best places to enjoy the fall and we have to agree with them. Autumn along the canal is a sight to behold, the warm colours reflecting off the still waterways is a truly magical experience. But there are only a few days left before the oak, beech and chestnut trees drop their leaves and winter will be upon us.
There's still plenty of wildlife to see on the canal; you'll often be escorted by a flock of mallard ducks and can see herons or even a kingfisher if you are lucky. This is particularly true with our hybrid boat Coot, which can cruise silently on battery power, slipping almost invisibly through the calm waters.
Our boats offer everything you could need to enjoy a short break; with full cooking facilities, central heating, hot shower (or bath on Harrier), and comfy bed. Cruise the waterways and wake up to a different view every morning. 
The air is so clear at this time of year, you can see for miles. Sections of the canal between our base at Llangattock near Crickhowell and Brecon are elevated and run high above the Usk Valley, offering far-reaching views of the Black Mountains. The Brecon Beacons are also an International Dark Skies Reserve, one of only sixteen in the world, making it the perfect place for stargazing.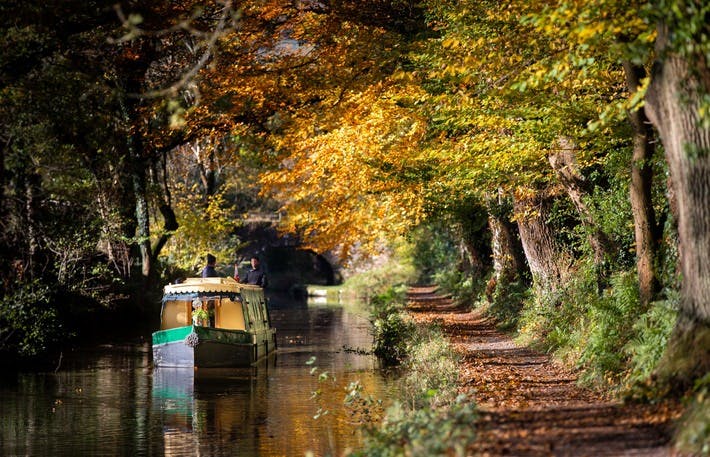 We're certified "Good to Go" meaning we're doing everything we possibly can to keep you safe by offering Coronavirus Secure Holidays. So if you're from Wales and looking for a great escape in Wales, give us a call and take advantage of a fantastic late autumn deal with Beacon Park Boats.
Call us now on 01873 858277 or visit our website at www.beaconparkboats.com
Book your boat